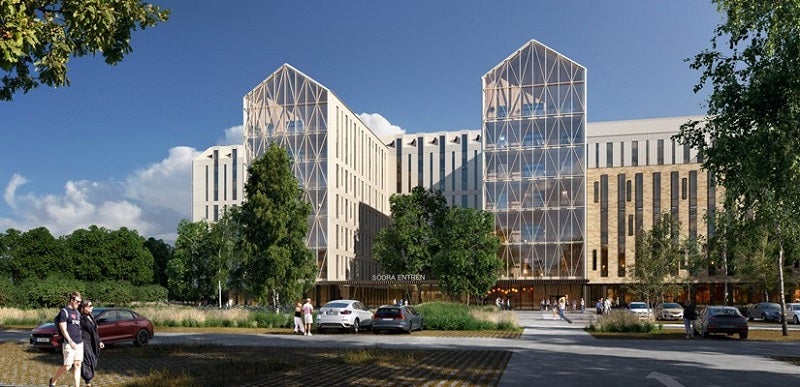 LINK Arkitektur, a wholly owned subsidiary of Multiconsult, and Danish architectural firm Arkitema have secured a contract for new emergency hospital in Växjö, Sweden.
On behalf of Region Kronoberg, Skanska's subsidiary Skanska Sverige has awarded the contract.
The work on the contract is for the next phase of the architectural work of the new emergency hospital, which will replace the existing hospital in the region.
Since the early start, LINK Arkitektur and Arkitema have been part of the project and now they have entered into the main phase of the planning.
Link Arkitektur's contract is estimated to be between $9.03m to $11.29m (SEK100m to 125m).
The total budget of the new hospital, spanning around 135000m2 of space, is estimated to be nearly $713m (SEK7.90bn).
Work on this project phase is planned to commence immediately and is expected to take approximately a year.
In August this year, Swedish construction company Skanska secured a contract worth approximately $108m (SEK 1.2bn) from the Kronoberg Region for the first phase of work on the new emergency hospital.
Work on the project is divided into three phases, that includes feasibility study as phase 0, design as phase one and production as phase two.
The first phase of the project involved pre-construction work in strategic collaboration for the new hospital.
Skanska has also signed an agreement for work on the feasibility study for the new emergency hospital last spring.
The second phase of the emergency hospital is expected to begin in the autumn 2023, with completion anticipated in 2029.