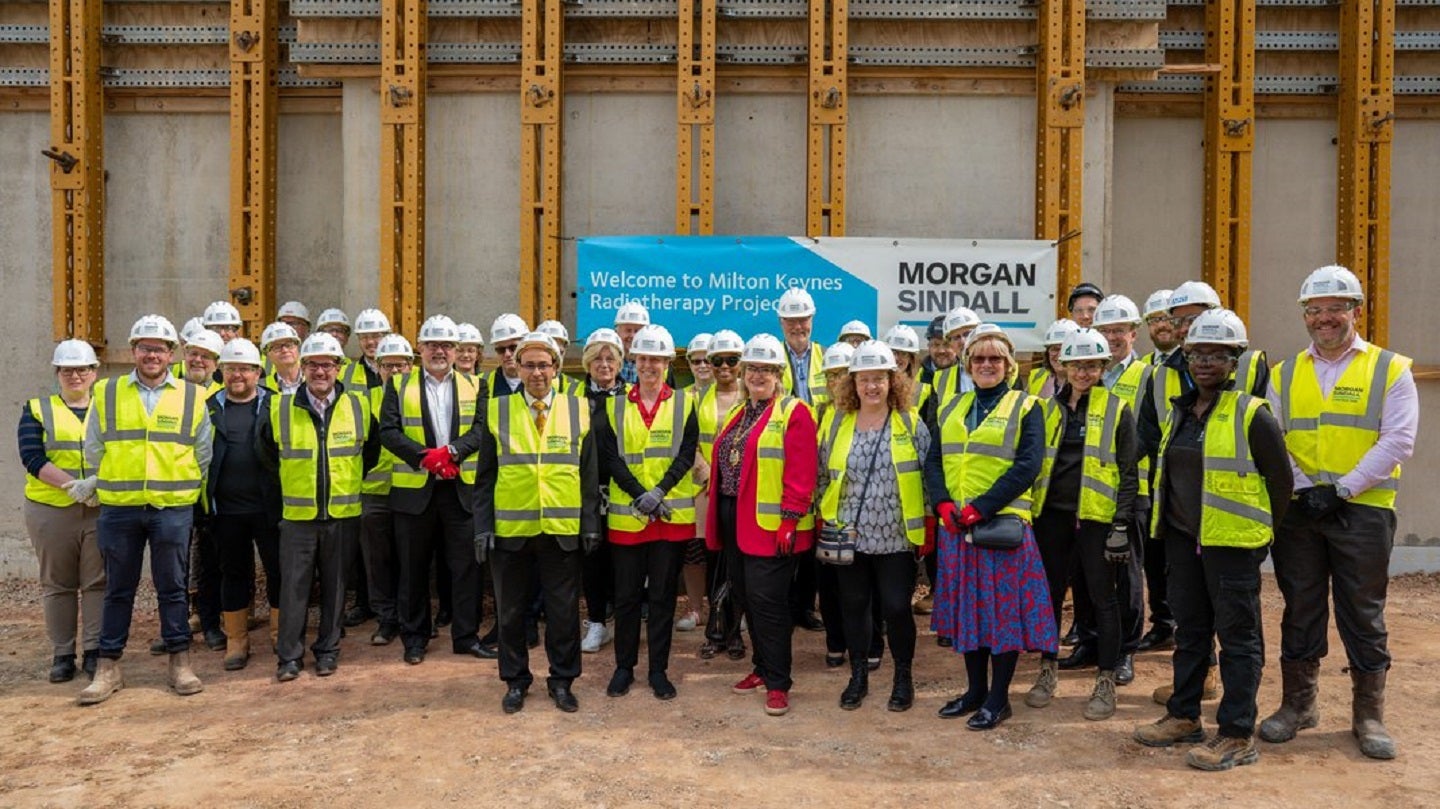 Milton Keynes University Hospital (MKUH) in THE UK has celebrated the topping-out ceremony as it reached a milestone in the construction of its new radiotherapy centre.
The event was marked by the placement of the final beam in the centre's structural framework.
The two-floor facility, connected to the hospital's Cancer Centre, aims to improve access to radiotherapy for patients who currently need to travel to other hospitals.
The centre will house two linear accelerator (LINAC) bunkers, consultation rooms, and a CT scanner area, with its services to be run by Oxford University Hospitals.
The construction presented unique challenges, such as creating thick concrete walls and a roof to prevent radiation leakage.
Morgan Sindall Construction is undertaking the construction of the project, which is expected to be completed by spring 2024 and open to patients in the late third quarter of the same year.
Morgan Sindall Construction Northern Home Counties area director David Rowsell said: "Today's topping out ceremony is a great opportunity to look forward and understand how this new centre will provide an exceptionally valuable medical asset for the Milton Keynes area for many years to come.
"The close and collaborative working relationship that we've continued to enjoy with Milton Keynes University Hospital has been a central aspect of the development and has ensured that this new facility and the local community benefit from an advanced design and a streamlined construction process."
MKUH chief executive officer Joe Harrison said: "We are delighted to be able to come together today to celebrate this key moment in the Radiotherapy Centre build.
"It has been a great opportunity to highlight the importance of the new facility, which will offer radiotherapy treatment much closer to home for many patients."
Milton Keynes University Hospital offers a complete range of acute hospital services and specialist services.
It offers services to the population of Milton Keynes and the surrounding areas of Buckinghamshire, Northamptonshire, and Bedfordshire, including Luton, and the areas under Oxford City Council, South Oxfordshire District Council, and Cherwell District Council.
It has about 550 beds and treats about 400,000 patients annually.