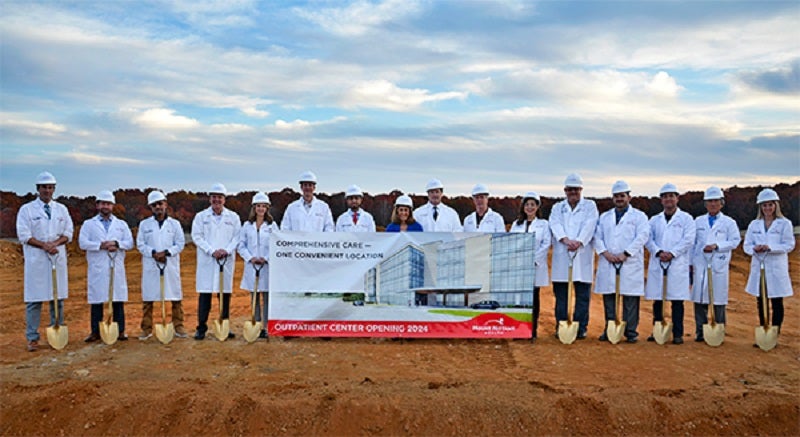 Mount Nittany Health has broken ground on the new $90m Outpatient Center in Toftrees West, Pennsylvania, US.
To be located on a 20-acre parcel at the gateway to the Toftrees West development, the new 126,000ft2 Outpatient Center will offer increased access to several medical, surgical, diagnostic and treatment services in a single location.
It will accommodate a range of services, including orthopaedics, physical therapy, paediatrics, gastroenterology, lab and imaging, gynaecology, nose and throat, spine, family medicine, obstetrics, neurology, ear, general surgery, urology, and endoscopy.
The new facility will have over 60 physicians and providers and over 150 staff.
Mount Nittany Health president and CEO Kathleen Rhine said: "The dedicated physicians, providers and staff who will be working in this building, along with the entire Mount Nittany Health team, are excited to celebrate this milestone.
"This facility will be a wonderful new home for the outstanding physicians and providers on whom our community depends.
"We are excited to offer a wide range of services in one convenient location and to create the capacity to recruit more physicians and expand our clinical programmes."
Stantec is appointed as the architecture company and Alexander Building Construction is managing the construction of the new facility.
Slated to open in 2024, the new Outpatient Center is said to be part of the ongoing investment made by Mount Nittany Health in the local community.
Recently, Mount Nittany Health announced development of a new patient tower, a diagnostic pavilion, a new laboratory services unit, an updated Women and Children's Services Unit, and a new dialysis unit.