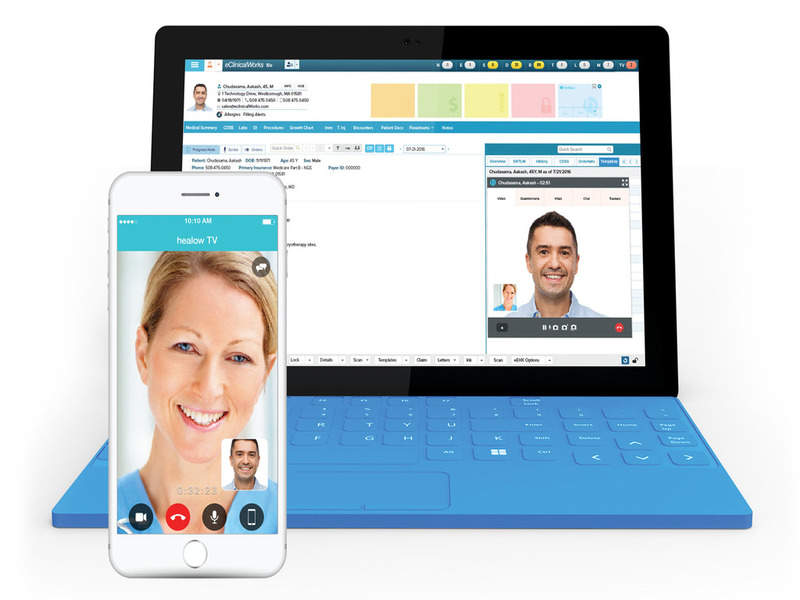 eClinicalWorks, a provider of healthcare IT solutions, has made its telehealth solution available on its Health & Online Wellness (healow) mobile app.
This service will provide patients with live video visits.
The TeleVisits feature has been integrated within the eClinicalWorks electronic health records (EHR) platform.
All the information submitted by patients with the help of this solution can be imported into EHR, which inturn will helpt to support workflow, clinical research and boost patient satisfaction as they will have access to care when required.
As telehealth is going mainstream, several providers are investing in third-party services instead of integrating it with the the practice's existing technology; however, this means that patients will have to go through the trouble of downloading additional apps, remembering their login information and facing the inconvenience of not having their telehealth summaries linked with their personal health records.
healow TeleVisits offers a seamless experience for patients as well as providers due to EHR integration.
eClinicalWorks CEO and co-founder Girish Navani said: "healow TeleVisits for the smartphone is taking telehealth to a whole new level by making healthcare more accessible.
"In today's digital health age, patients are interested in care solutions that offer quicker delivery and flexibility. Additionally, providers are seeing benefits with increased patient engagement and streamlined workflow."
eClinicalWorks is a privately held firm. Its solutions are used by more than 125,000 physicians and nurse practitioners. Among the customers include physician practices, hospitals, community health centers, departments of health, and convenient care clinics.
Headquartered in Westborough, Massachusetts, eClinicalWorks has offices in Austin, New York City, Chicago, California, Georgia, London, India, and Dubai.
---
Image: healow TeleVisits. Photo: courtesy of Business Wire.