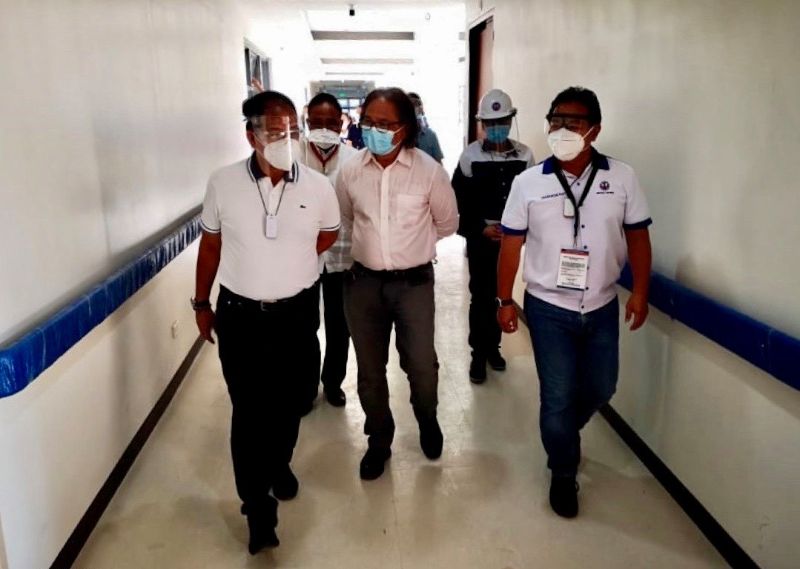 The Philippines Department of Public Works and Highways (DPWH) has agreed to support the Department of Health (DOH) in expediting the construction of additional Covid-19 facilities at two hospitals in Quezon City.
The facilities will be built at East Avenue Medical Center (EAMC) and Quirino Memorial Medical Center (QMMC).
E.M. Cuerpo Construction is the contractor for the EAMC project while NCC Barcelona Construction secured the QMMC contract.
DPWH is set to assist the DOH and the Inter-Agency Task Force on Emerging Infectious Diseases (IATF-EID) via its technical expertise to help complete the delayed construction of the Covid-19 hospital projects.
A task force at DPWH will further review the plans and programmes of the EAMC hospital building. The aim is to devise a 'catch up scheme' that will expedite the completion of the medical facilities at EAMC.
Currently, first and second floors are operational and E.M. Cuerpo Construction intends to complete the third, fourth and fifth floors by 15 August and sixth floor by end of August.
Following the completion, the new EAMC building will possess a total capacity of 220 hospital beds for Covid-19 patients.
Meanwhile, QMMC chief Dr Evelyn Victoria Reside informed DPWH that available project funds were insufficient and had been used to complete only the first floor of the hospital building project.
DPWH asked QMMC to submit a detailed report of the remaining works, including financing required to complete second, third and fourth floors and two parking levels at the top floor.
This report will be considered by the Inter Agency Task Force (IATF) for potential funding.
When fully complete, the new building project at QMMC will have the capacity for additional 150 beds to treat Covid-19 patients.