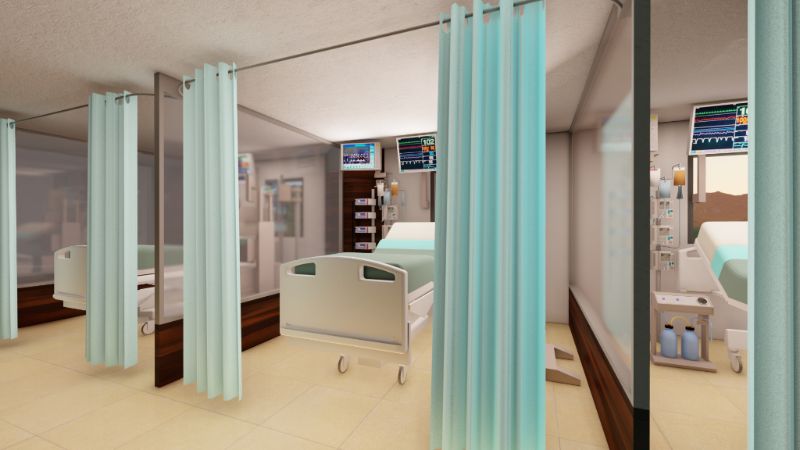 Dutch health technology firm Royal Philips has launched mobile intensive care units (ICUs) in India to help fight the ongoing Covid-19 pandemic, as well as other emergencies.
The company will locally manufacture the units in the country. Each ICU unit, which can house nine beds, can be deployed in one day.

Philips used its clinical, technical and design expertise to develop the mobile ICUs with an aim to cater to critical-care service requirements in India, which is currently one of the top five countries with the highest number of Covid-19 cases.
The company expects the units to help government agencies and health systems rapidly boost ICU capacity and community outreach.

Philips India general manager Daniel Mazon said: "Aligned with the government's commitment to providing quality and accessible healthcare to India's population, we are proud to introduce our state-of-the-art mobile ICUs for India.
"We believe this solution will help the country to tackle Covid-19 in an effective manner as it enables healthcare institutions to increase their critical-care bed capacities. The solution will also be significant in the long term to address future critical care requirements."
The mobile ICUs, which have a floor area of 1,380ft2, can become operational with only an on-site electricity and water connection.
They are pre-equipped with a critical-care infrastructure, including independent patient cubicles, along with anti-bacterial paint and washrooms with a self-disinfection capability to prevent cross contamination.
In addition, the units can be fitted with various medical equipment such as ventilators, defibrillators, a central monitoring station and Continuous Positive Airway Pressure (CPAP) machines.
Apart from the mobile ICUs, Philips is providing its tele-critical care command centre solution in India to aid hospitals in enhancing acute care and leveraging scarce resources.
The tele-critical solution involves trained intensivists and intensive care nurses who are stationed at a central hub. It enables remote monitoring of patients in peripheral ICUs.
Currently, five tele-critical care command centres in India are connected to up to 700 ICU beds across various hospitals in the country.
In April this year, Philips partnered with Flex and Jabil to accelerate the production of its hospital ventilators and bolster global supply.