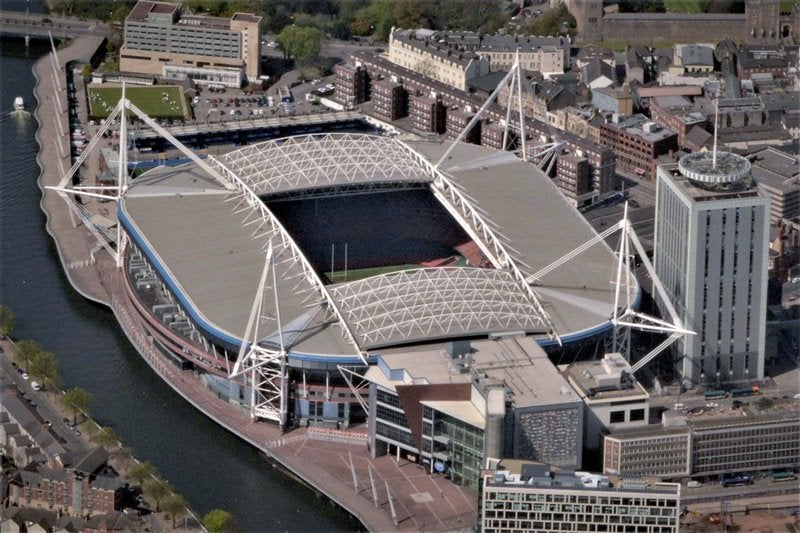 Prince Charles has opened the biggest field hospital in Wales and the second biggest in the UK after Nightingale Hospital in London to treat Covid-19 patients.
Cardiff's Principality Stadium has been converted into a 2,000-bed field hospital. It will care for patients who are coming to the end of their treatment for Covid-19 and require rehabilitation and support, or end-of-life palliative care.
Called as Dragon's Heart Hospital, the Cardiff location features a mobile x-ray and CT scanners.
The hospital was planned in one week, and the stadium, which usually hosts rugby matches, was converted into a hospital in over two weeks. This conversion had seen the involvement of 600 people.
Through a pre-recorded video message to mark the opening of Dragon's Heart Hospital in Cardiff, Prince Charles said that conversion of the stadium into a hospital was part of the "immense effort to combat the dreadful threat that we face".
He also appreciated the efforts of the frontline workers without regard for self or reward.
Prince Charles paid tribute to those in the health service who have tragically died while treating patients infected with the coronavirus.
"Words simply cannot express the gratitude and humility that such compassionate courage inspires in us all, and our hearts go out to all who have lost their loved ones in such a tragic way."
The Principality Stadium manager Mark Williams said: "To witness the transformation of the stadium into a field hospital in just a matter of weeks is staggering. It reaffirms what is possible when people come together."
This facility is expected to be completely functional within 14 days.