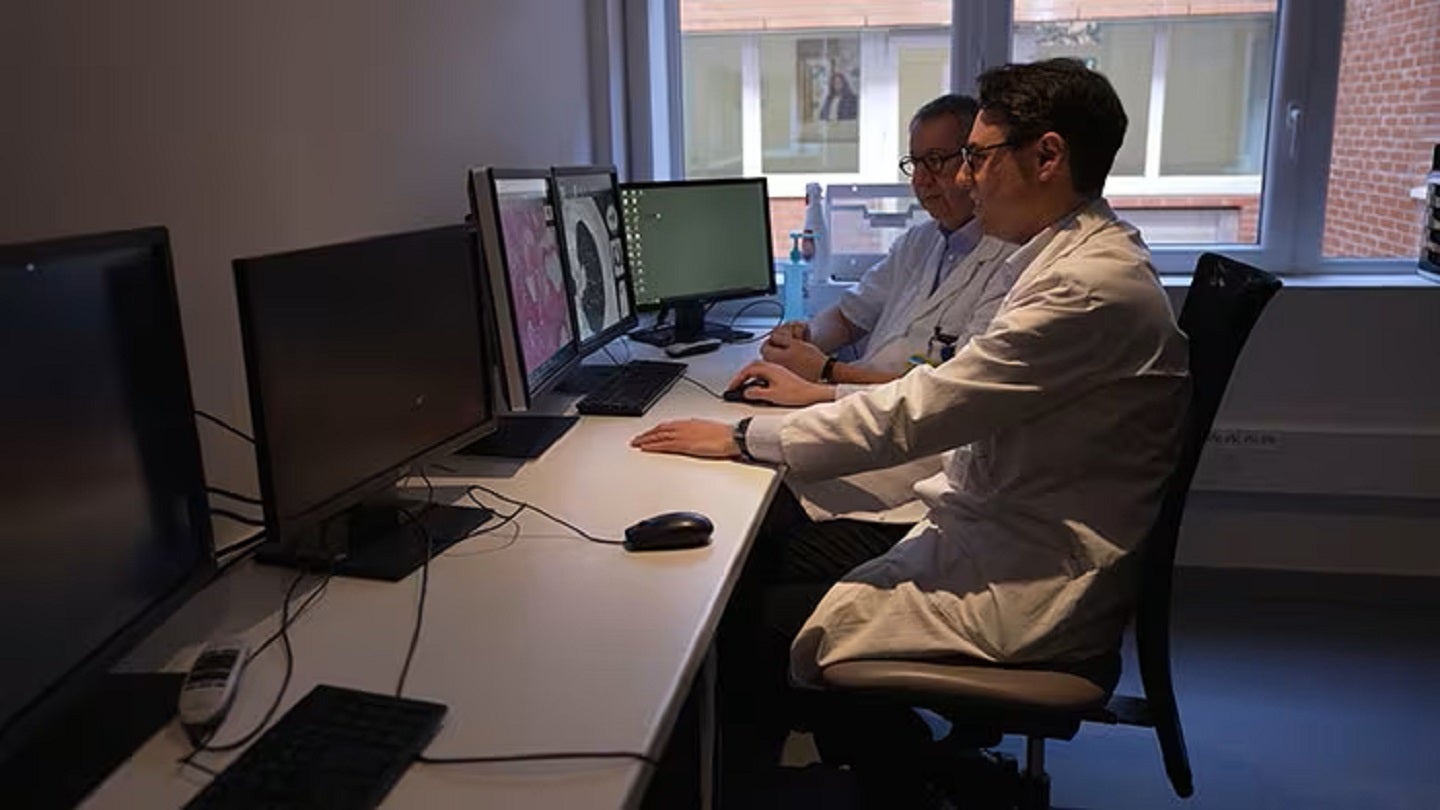 Saint-Joseph Hospital and Marie-Lannelongue Hospital have partnered with Philips to integrate a digital pathology solution into the hospitals' enterprise imaging workflow.
The integration will allow the hospitals' care teams to access comprehensive diagnostic information at the anatomical, cellular and molecular level.
It will also allow their tumour boards to use digital pathology and radiology workflows and better guide personalised care pathway selection for cancer patients.
Saint-Joseph Hospital pathology department head Dr Julien Adam said: "Digital transformation has proven successful for pathologists, allowing easier organisation and more efficient workflows, with new functionalities like measurements and multiple-slide alignment providing better collaboration across the care team and helping improve the path to diagnosis.
"Through this partnership with Philips, we aim to integrate all our imaging data into an integrated diagnosis to enhance clinical decision-making and improve patient care.
"From a clinical standpoint, the availability of virtual slides during multidisciplinary meetings increases the involvement of pathologists to help us organise and optimise the analysis from sample to patient care, and ultimately build a gold standard for integrated diagnostics in oncology."
The radiology department at Saint-Joseph Hospital and Marie-Lannelongue Hospital is equipped with Philips Image Management – Vue PACS.
In addition, the hospitals will leverage Philips Multidisciplinary Team Orchestrator, a cloud-native solution running on Philips HealthSuite, to further improve personalised cancer care.
Philips Enterprise Informatics business leader Shez Partovi said: "Digital pathology is a critical piece of the integrated diagnostics approach, with huge potential for AI, predictive analytics and informatics to enhance outcomes for oncology patients by enabling a shared view of all the relevant clinical data at the right moment."