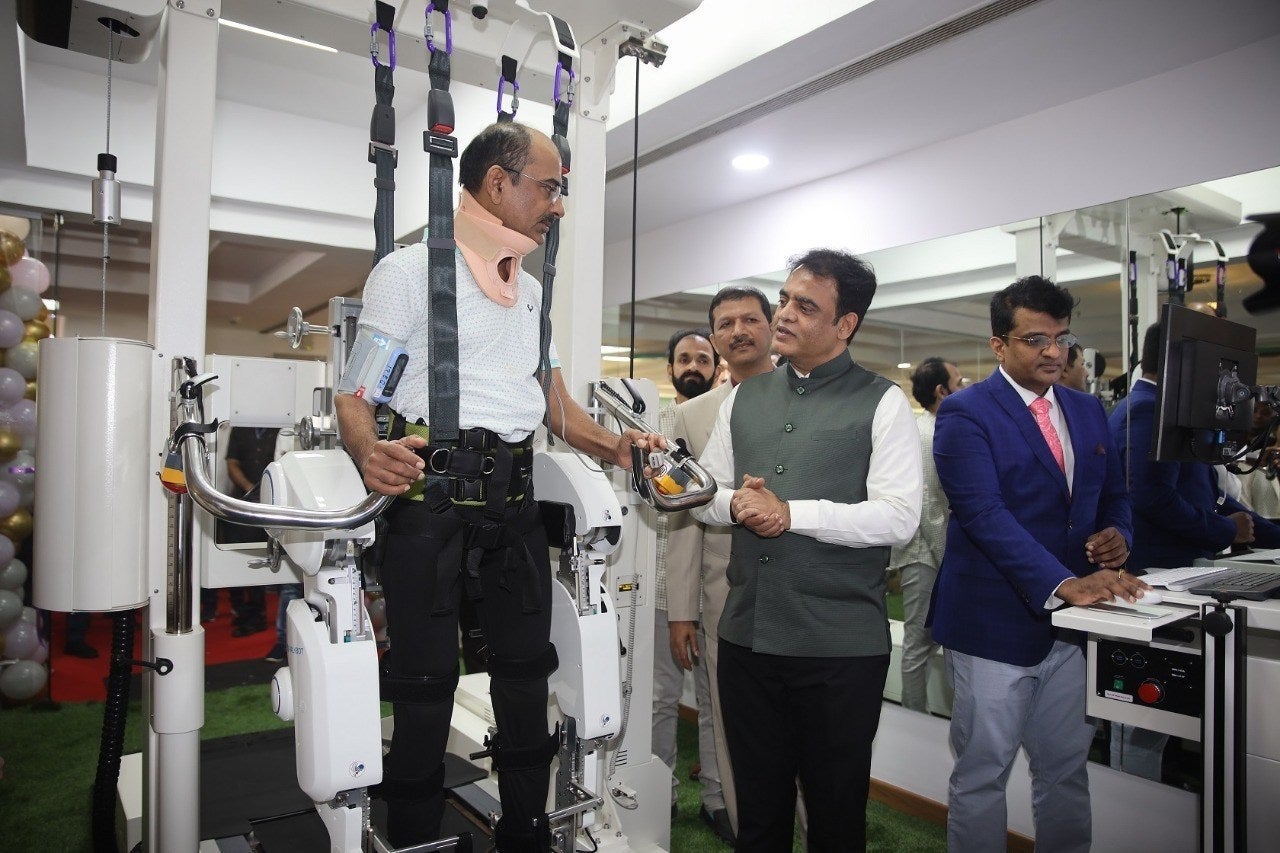 Sakra World Hospital, a joint venture of Secom and Toyota Tsusho, Japan, has announced the opening of its robotic-assisted neuro-rehabilitation centre in Bangalore city in the Indian state of Karnataka.
The new facility offers various services to patients including prehab and rehab as inpatient, outpatient, and home-based tele-rehabilitation service. It has a dedicated rehab high dependency unit (HDU) for in-patients undergoing early intervention.
Claimed to be one of the most advanced robotic units in the country, the new centre serves patients suffering with traumatic brain injury (TBI), stroke, spinal cord injury with paraplegia and quadriplegia, brain tumours and Parkinson's disease.
Sakra Institute of Rehabilitation Sciences head of the department (HOD) and senior consultant Dr Maheswarappa said: "Sakra is the Gold standard in India for advanced rehabilitation specialties, offering the best of Indo-Japanese wisdom to enhance the quality of human life.
"Robotic-assisted functional diagnostics are leading the way to make practical and patient centric clinical decisions.
"There is strong evidence for long lasting outcome in patients with Neurological and neurosurgical conditions for faster recovery with Intense Robotic assisted therapies, along with superior medical rehabilitation."
The new centre also offers advanced robot-assisted therapy to patients with multiple sclerosis, Guillain barre syndrome (GBS).
Sakra World Hospital's neuro-rehabilitation centre is equipped with lower limb robotics, which will help the patient to retrain walking, and upper limb robotics for retraining arm function.
It also has ArmeoSenso technology which is suitable for patients with mild to moderate functioning impairments.
Sakra World Hospital chief operating officer Lovekesh Phasu said: "This is a revolutionary step in healthcare, the vision of Sakra World Hospital is to enhance quality of life by providing world class medical care which also includes robotics."