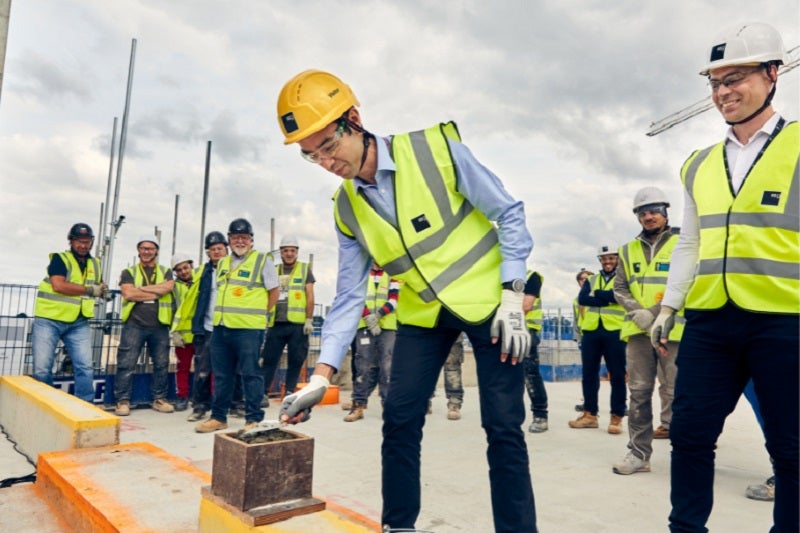 The Royal Marsden NHS Foundation Trust in the UK has announced the completion of the concrete structure for its new treatment and research facility, marking a significant milestone in its construction.
The Royal Marsden Cancer Charity, along with its dedicated supporters, is raising £70m for the new Oak Cancer Centre.
Located next to The Royal Marsden in Sutton, the facility will enable the hospital to handle some of the current pressing challenges in cancer research and treatment.
The building is expected to open by the end of next year. Contractors are working throughout the pandemic to keep the project on schedule.
Designed to treat patients in environments that will optimise their experience of visiting the hospital, the Oak Cancer Centre building will make the efficient use of space.
It will also provide a better layout for patients and staff which include a consolidated outpatient department, accessible on a single floor; a day care unit; the Goldman Sachs Gives Centre for Urgent Care; and the Charles Wolfson Rapid Diagnostic Centre.
The Royal Marsden chief operating officer Karl Munslow Ong said: "This building will be quite literally life-changing for those who walk through its doors; it has been specially designed to enhance patient experience and provide our staff with the best facilities to conduct their life-saving and innovative work."
"The early diagnosis centre and research spaces will help speed up the translation of pioneering research into breakthroughs in treatment and care, meaning the Oak Cancer Centre truly has the potential to transform the lives of cancer patients not just at The Royal Marsden, but across the UK and around the world."