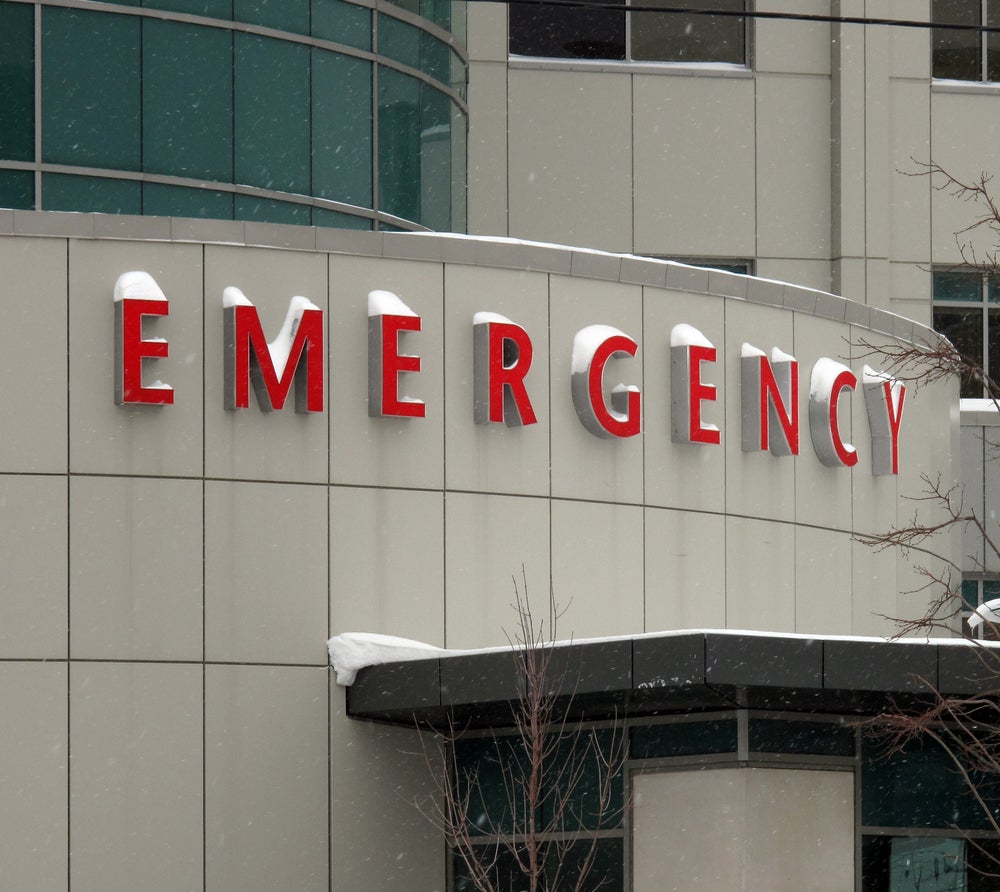 The UK government has pledged an additional £200 million for the NHS, in a bid to insulate it from challenging winter pressures.
The Department for Health and Social Care pledged the money after the UK prime minister Rishi Sunak met with senior NHS staff to accelerate a plan to ease pressures in urgent and emergency care while protecting waiting list targets this winter.
In a statement, the UK government elaborated how winter is the busiest time for the NHS, with increased pressures from flu, Covid-19 and seasonal illness. All of which significantly impact a hospital's ability to provide efficient services.
The funding comes at the same time it was revealed by the NHS that a record 7.68 million people are currently on waiting lists in England. It also comes ahead of planned industrial strike actions beginning in October.
Health and Social Care Secretary, Steve Barclay, said: "I know winter brings immense challenges for the NHS which is why we are working with health leaders to make sure we are prepared earlier.
"We are working closely with trusts to see how we can continue to use technology and new ways of working to strengthen health and social services, alongside the thousands of new hospital beds and hundreds of new ambulances we are already providing.
"Yesterday I heard and witnessed first-hand how all parts of the NHS are coming together to make sure it is resilient to winter pressures for years to come."
In January the government published the Urgent and Emergency Care Recovery Plan, intended to address these same issues early, with plans to provide 5,000 additional beds, 800 new ambulances and 10,000 virtual wards. Since then, the Department for Health and Social Care argue that compared to July 2022, Category 2 ambulance response times are now 27 minutes faster, there are 2,500 more general and acute beds and 9,700 virtual ward beds available.
It also claims that there are 1,500 fewer people in hospitals who are medically fit to be discharged.
Chief executive of NHS England, Amanda Pritchard, said: "NHS staff are already working incredibly hard to prepare for this year with robust plans underway to boost capacity, including through having more ambulances on the road, more beds, and increasing the use of virtual wards.
"Since the publication of our Urgent and Emergency Care Recovery Plan at the start of the year and thanks to the efforts of staff, waiting times for ambulances and A&E services have improved for patients."
However, £200 million has been criticized as insufficient to deal with the scale of the issues on the horizon for the NHS. Tom Whicher, CEO of medical software firm DrDoctor, argued that more robust long-term planning is needed to clear seasonal pressure on hospitals. As well as calling for great emphasis on patient-initiated follow-ups.
Whicher said: "Reactive investment is not enough for the NHS to stay agile. Long-term planning and fundamental changes are the only sustainable way to see real changes. Millions of pounds can't just be thrown at trusts with the promise that they'll increase rates of discharge when unnecessary appointments are still landing too many people in hospital in the first place and adding to the elective backlog.
"Investment only counts if it's going into the right place, and the government isn't in a position where they can afford to sacrifice hundreds of millions. Putting patients on a patient-initiated follow-up pathway ahead of the winter storm will open space for those who need to be seen."
As part of the same announcement, the government also confirmed a further £40 million aimed at bolstering social care capacity and improving discharges from hospitals.