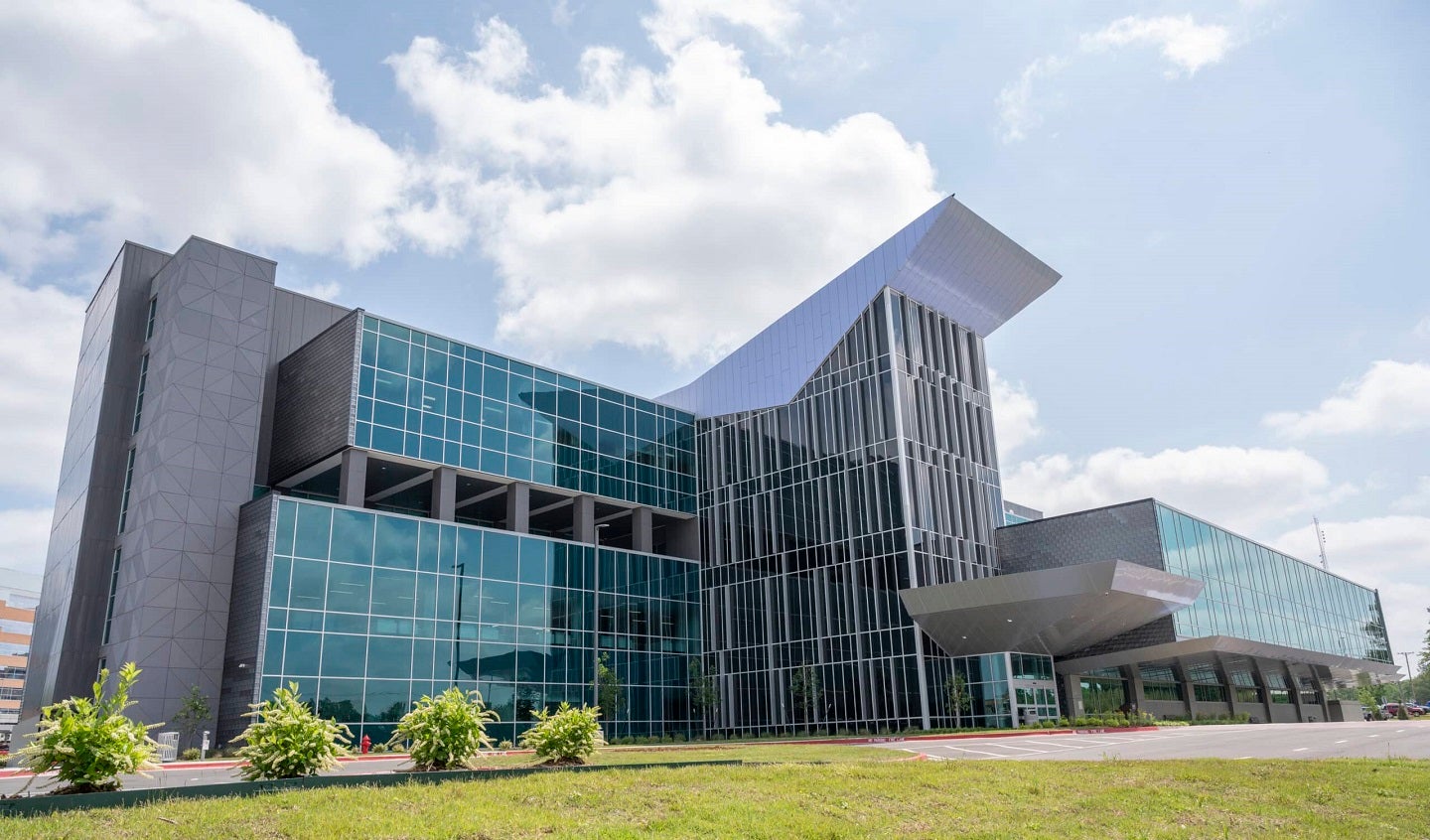 The University of Arkansas for Medical Sciences (UAMS) in Little Rock, US, has opened the Orthopaedic & Spine Hospital.
Situated south-west of the main hospital, the four-storey facility covers 158,000ft² and caters to orthopaedic surgery, spine care and pain management.
The new facility has 24 private rooms dedicated to overnight observation and inpatient stays, along with 12 examination rooms designated for orthopaedic trauma, orthopaedic oncology, and physical medicine and rehabilitation.
Additionally, it houses 12 operating rooms, eight examination rooms and two procedure suites for the pain management team.
It also includes educational spaces for orthopaedic surgery residents and offices for faculty and administrators.
The facility, which is scheduled to welcome patients in June, will complement the existing UAMS orthopaedic clinics throughout Little Rock.
The ground-breaking ceremony for the new hospital was held two years ago on 12 April 2021.
Funding for the project was provided through a bond issue approved by the University of Arkansas Board of Trustees.
Situated in a highly visible location from Interstate 630 and in the Little Rock campus, the newly constructed surgical hospital will be easily accessible from anywhere in the state.
UAMS Health CEO and UAMS chancellor Cam Patterson said: "We are thrilled to be ushering in a new era of providing comprehensive specialised care available under one roof for orthopaedic and spine patients across the state.
"This facility was designed to support the state-of-the-art equipment and world-class care that we are famous for, while providing easy access for patients."