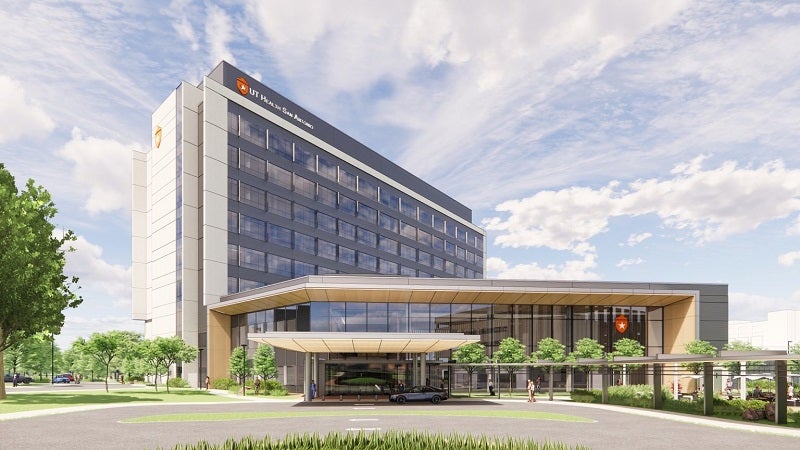 The University of Texas Health Science Center at San Antonio has broken ground on a new $430m hospital in Texas.
The new UT Health San Antonio Multispecialty and Research Hospital will house the research and treatment for cancer and other complex diseases.
This hospital will feature 144-beds and provide specialty care in cancer, orthopedics, urology, and thoracic and bariatric surgery.
The new facility, which is owned by the University of Texas, will expand UT Health San Antonio's partnership with University Health.
It is expected to serve as major facility for early phase clinical trials, such as novel immunologic and stem cell therapies for cancer.
Texas Health Affairs executive vice chancellor John M Zerwas said: "This new hospital will offer access to multispecialty services not available today.
"Robust clinical trials will provide novel treatments and care options to families in their greatest hour of need. Predicting, preventing, treating and curing disease precisely will be the focus of the world-class physicians and other care providers who will serve here."
The eight-storey hospital with 448,819ft2 of gross area will be connected to the Mays Cancer Center, which is home to UT Health San Antonio MD Anderson Cancer Center, through a pedestrian sky bridge.
It will also include a 673-car parking garage and surface parking lot for 200 cars.
UT Health San Antonio has appointed Vaughn Construction as the construction manager-at-risk, and EYP to provide architectural and engineering services for the new hospital.
Construction work on the new property is scheduled to commence in this spring, with completion expected in 2024.