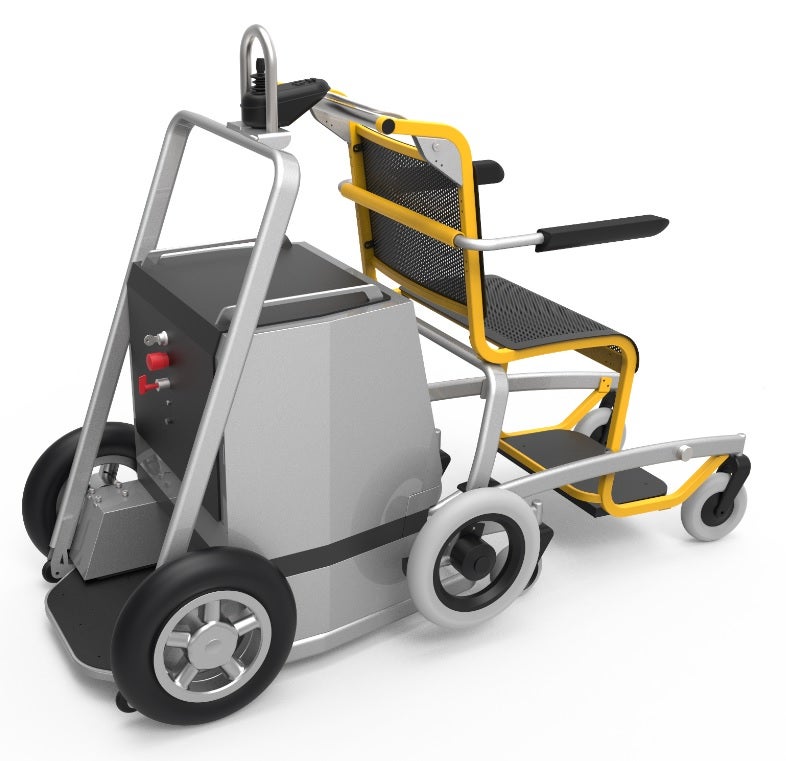 The Mobby-Mover is designed for collecting and transporting Mobby chairs, as well as towing carts and trolleys in environments such as hospitals.
Powered by a 160Ah battery pack, the electronically driven vehicle features a flashing beacon, acoustic warning signal, horn and emergency stop function, as well as a magnet switch (dead man switch).
In addition, the Mobby-Mover can allow electric, automated linking and coupling of several Mobbys and has an optional towbar for pulling carts.
For more information, please download the free brochure by filling in the form on this page.