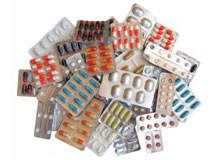 Safety surveillance services and respiratory systems are just some of the dedicated healthcare solutions CareFusion has developed to help measurably improve standards of patient care.
At CareFusion, we understand that many hospitals are overwhelmed with raw data and have information gaps. That's why we focus on transforming data into actionable intelligence – information you can act on to make measurable process improvements, to help prevent errors and to help guide care. We do this in two easy ways. First, we offer proactive safety surveillance services to help you access meaningful information to help improve patient safety. Second, we provide retrospective, integrated analytics to help you translate data into measurable improvements in process.
Whether your performance initiatives focus on diversion prevention, efficiency, infection prevention or compliance, we help you get the insight you need to realise measurable benefits across your facility.
Automated medication management
The Pyxis® MedStation®, a leading automated dispensing system, supports decentralised medication management. The system offers alerts to provide an added safety precaution for high-risk medications. These and an array of other features mean the Pyxis MedStation system can help support safe and efficient medication management.
When aiming to increase medication availability through decentralised medication management, a study of seven US hospitals found that, as medications managed through automated dispensing cabinets increased, this led to reduced time to first dose and fewer missing doses.
The Pyxis SupplyStation® system of automated dispensing cabinets offers easy access to needed supplies throughout the healthcare facility. As a secure storage device it provides staff with the ability to document supply usage in real time, reducing documentation errors and improving clinician workflow. Accurate reporting can help standardise product choices and reduce stock-outs.
Alaris® Infusion systems
The Alaris Infusion system has been developed with you in mind. By consulting extensively with technicians, clinicians and caregivers around the world, Alaris Infusion pumps offer all the functions you need; functionality such as the Alaris in-line pressure monitoring helps you identify potential causes of IV complications before they put patients at risk.
With quick set-up features, smart screens, easy-to-read displays, colour coding, 'fast-clean' surfaces and upgradeable technologies, you can understand why CareFusion is world renowned.
The company is dedicated to offering innovative and practical IV infusion sets, extension sets and syringes for all clinical requirements and environments. Used with SmartSite® needle-free and Texium® safety systems they provide additional safety levels and features.
The Guardrails® Suite of safety software helps to minimise medication errors and enhance the quality of patient care. These powerful applications can do much more than provide a comprehensive infusion safety system. This innovative software can challenge infusion doses which fall outside the pre-defined limits and collect valuable infusion information about drug usage and averted medication errors from pumps across multiple departments. This enables you to highlight trends, develop ways to enhance performance and, of course, improve patient safety.
By developing a flexible system, information can flow between your infusion platforms and clinical information systems (CIS). It also means your systems are upgradeable. Whether you want to integrate basic parameters or complex infusion workflow solutions, our connectivity technologies enable streamlined access to IV patient information. Detailed infusion data can then be formatted to integrate with other information systems, while leveraging encryption technology to improve security.
Respiratory systems
CareFusion's respiratory offering is the broadest portfolio of ventilated products on the market today, originating from the respected SensorMedics® and VIASYS® brand names. Our clinically-proven products include non-invasive ventilation and high-flow oxygen solutions to help avoid intubating the patients, alternative airway access devices and closed suction catheters to avoid 'breaking the circuit', which decreases the potential risk of ventilator-associated pneumonia (VAP).
Our comprehensive approach to respiratory solutions enables you to deliver a higher quality of care to ventilated patients with rapid, accurate diagnostics; portable, continuous-use ventilators for uninterrupted ventilation during transportation; and optimal humidification to enable mucociliary removal of secretions. Just a few ways CareFusion is developing solutions to measurably improve patient care.
Alaris, SmartSite, Texium, Pyxis, MedStation, SupplyStation, VIASYS and SensorMedics are registered trademarks of CareFusion Corporation or one of its subsidiaries.