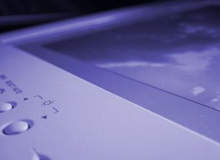 Diagnostic LCDs have grown increasingly precise since they entered the market some 15 years ago, but they are still judged by the same standards as cathode ray tubes (CRT). Dr Peter M Steven of NDSsi discusses the anachronistic thinking around radiology displays, and explains why new models need new standards.
Just noticeable difference (JND) is the last degree of precision that can be perceived by the naked eye, according to DICOM. A flat panel that has a greyscale depth of 3,000 shades is precise to one quarter of a JND, but manufacturers are still producing monitors capable of 8,000 or even 10,000 shades.
To Dr Peter M Steven of NDSsi, this super-functionality seems like a waste.
The vice-president and general manager of NDSsi's radiology business unit was a co-founder of Dome Imaging Systems, one of the first companies to introduce flat-panel LCDs to bio-medicine. Dome, now owned by NDSsi, was also the first to offer an auto-calibrating system built into an LCD display.
Dome, by NDSsi, is and always has been a digital-only line. It was never embroiled in the manufacturing of now defunct CRTs and has no background in analogue imaging. Steven says this is key to the perspective that his company offers on industry standards. A decade on from the emergence of diagnostic LCD, he said, it is time to review the standards with a closer look at all of the products' features, benefits and requirements.
"We need to reconsider what is necessary, what is practical, what has clinical impact, and what does not," Steven explained. "It's not about trying to make photometers happy, it's about clinical relevance."
New ideas for new technology
Although some manufacturers approached LCD as a version of analogue CRT, the Dome engineering team took a different perspective.
"We saw the LCD as a digital device and an opportunity to completely rethink the medical display," Steven said.
Old measurements fail to make sense of digital diagnostic technology. The most obvious discrepancy between NDSsi's technology and its competitors's models is Dome's auto-calibrating technology. Initial calibrations are performed in a controlled factory environment.
Steven explained that he and his team carefully control every aspect of the test environment, take extremely precise light measurements and store the data in the device. However, whereas other manufacturers put sensors on the face of their devices, Dome engineers put the controller board on the back.
At first, customers tended to prefer visible calibration systems. But NDSsi's customers recognised that the calibration of their Dome displays was more accurate and easier to monitor and maintain than those made by other manufacturers. The company's digital background meant it didn't expect calibration to vary as much for an LCD as it would for a CRT.
Nor does LCD technology call for a test to evaluate the monitor by measuring on-screen graphics, as suggested by the TG18 test patterns from the American Association of Clinical Medicine.
"Measuring a grid on an LCD screen is almost nonsensical," Steven said. "The pixels are etched into the screen. The logic of that test should be inverted – you should be calibrating your ruler against your LCD."
Other aspects of LCDs, including brightness, have fallen prey to unnecessary software solutions. Many flat-panel manufacturers have uniformity correction software to reduce the roll-off in brightness around the edge of the screen.
But Steven points out there is no evidence that the roll-off is problematic, and says the clinical researchers he's talked to don't think uniformity makes a difference.
"Your eyes are very adaptive detectors and I'm concerned that no-one talks seriously about image manipulations done to correct the display," said Steven.
He points out that the industry seems to want to control what it can measure, rather than measuring what can make a clinical difference.
"As a digital company coming from a digital environment," Steven concluded, "we have always viewed the LCD as a digital device. You can validate its accuracy without the ambiguity you get with CRT."