Nelson Hospital Redevelopment
Nelson Hospital in Nelson, New Zealand completed its three-year development in June 2003, transforming an aged facility
Project managers
Octa associates
Architects
Bligh Nield Health, Warren & Mahoney
Quantity surveyor
Rider Hunt Wellington Ltd
Structural civil engineers
Holmes Consulting Group, Romulus Consulting Group
Expand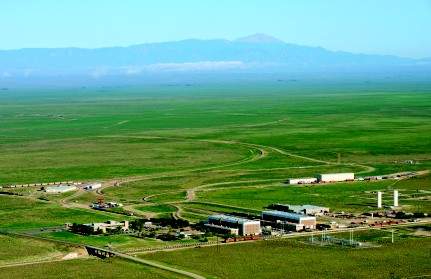 Nelson Hospital in Nelson, New Zealand completed its three-year development in June 2003, transforming an aged facility into a major health centre for its region.
Before ground breaking in November 2000, the hospital, which provides health care to a population of more than 70,000 people, consisted of ten major and numerous smaller, minor buildings scattered haphazardly across the site. The buildings were constructed between the 1920s and 1970s, the oldest of which was more than 90 years old.
The premise was to integrate the various buildings into an integrated campus. Australian architects Bligh Voller Nield were appointed the project's health planners.
Costing NZ$35.5 million, the objectives of the redevelopment were to enable Nelson Health Service to comply fully, now and in the future, with all code compliance, legislative and statutory requirements, improve access, provide a safe working environment, rationalise land use and make the hospital "user and visitor friendly". There was also a need to increase the available floor area by 10%.
The redevelopment involved the stated demolition of existing buildings, excluding four, a new building for ITU and mortuary and a new building for emergency and orthopaedic outpatient departments and ambulance bay. It also involved a new building for the radiology department, a new kitchen, stores and hydrotherapy pool facilities, a new building for inpatient units, a new ambulatory care unit and a new main entry including a cafeteria and chapel.
This provides for a "Hot Floor" concept. In this arrangement access from emergency-radiology-orthopaedics-daystay-theatres was all at level 3 and in a progressive flow. The four-storey inpatient block includes medical, paediatrics and maternity facilities and integrates the main entry for visitor access to wards.
HOSPITAL REFURBISHMENT
In addition to new build there was a high degree of refurbishment including the refurbishment and extension of level 1 of the Percy Brunette building for an AT&R unit, partial refurbishment of levels 2, 3 and 5 of the Percy Brunette building, partial refurbishment of levels 4, 5 and 7 of the George Manson building and siteworks, roading, carpark and landscaping.
The redevelopment was planned to allow most of the additions to be grouped around the site's edges. The new additions wrap around a substantial part of the existing hospital buildings presenting a new face and unity to the whole.
HOSPITAL CORRIDORS, LIFTS, ETC.
Inside internal circulation is by corridors and lifts. Aesthetically, these are a strong contrast to traditional hospital corridor walls and many can be accessed by patients seeking a semi-private, attractive retreat. The new arrangement will also allow expansion in the future if necessary, in a number of directions.
New developments at Nelson Hospital are incorporated in a staged development plan. The new operating theatres were officially opened in November 1998, the acute mental health unit was opened in June 2000 and work underway on redeveloping the whole hospital. New features will include a new intensive therapy unit and a new emergency department that will be sited by Waimea Rd.
Project managers of the rebuilding was the Wellington firm, Octa Associates Ltd. Rider Hunt Wellington Ltd were the quantity surveyors of this project. The structural/civil engineering was carried out by the Holmes Consulting Group and the Romulus Consulting Group. Construction was by Fletcher Construction. Mechanical, electrical and fire safety was by the Beca Carter Hollings & Ferner Ltd.
MEDICAL SERVICES
Medical services provided at Nelson cover general medicine along with the following speciality interests on a regional basis: gastroenterology, cardiology, neurology, renal, diabetes, respiratory, palliative care, oncology, dermatology.
Services are provided on an inpatient, outpatient and day care basis. Surgical services provided comprise: general surgery, orthopaedic surgery, urology, gynaecology, ophthalmology, otorhinolaryngology, specialist anaesthetic services (pain management) and emergency services. Surgical services cover acute, subacute and elective procedures in an inpatient and day surgery setting. Outpatient clinics provide diagnostic, preventive and early treatment options for minor procedures for all contracted services.
Nelson also provides maternity and childbirth services, medical paediatric services, oral health services, district nursing services, social work, dietetics, physiotherapy, occupational therapy, audiology and orthotics.
Visit our Covid-19 microsite for the latest coronavirus news, analysis and updates Follow the latest updates of the outbreak on…