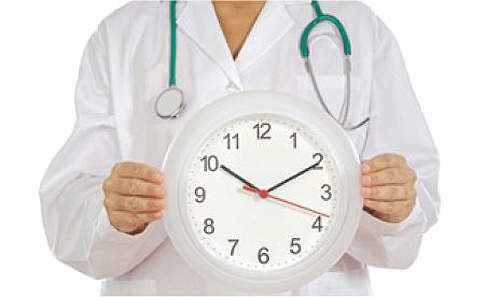 Introducing Vacuum Assisted Closure therapy systems can help to ensure that patients aren't in hospital any longer than is necessary.
Introducing Vacuum Assisted Closure therapy systems can help to ensure that patients aren't in hospital any longer than is necessary and thereby significantly cut costs, says KCI Medical.
During the past decade, the UK Government has invested heavily in the public healthcare sector. However, as it moves forward into 2010 and beyond, NHS spending cuts are on the horizon.
For 2010 to 2011, the NHS has been asked to cut £2.3bn, with further cuts expected in future years. In May 2009, NHS chief executive David Nicholson said: "We should also plan on the assumption that we will need to release unprecedented levels of efficiency savings from 2011 to 2014 – between £15bn and £20bn across the service over three years."
For 2010 to 2011, however, the plan is to save £500m by reducing the costs of keeping patients in hospital longer than necessary while improving patient experience and clinical outcomes. Other potential savings will include £500m from cutting the NHS tariff, the price paid to hospitals for each clinical procedure carried out, £550m by paying less for branded prescription medicines and £100m by bulk-buying other goods and encouraging NHS organisations to share backoffice activities, such as finance and human resources.
At the Wounds UK congress in Harrogate in November 2009, David Melbourne, director of finance, Birmingham Teaching Primary Care Trust (PCT) and Debbie Gleeson, lead tissue viability nurse (TVN)/equipment pool manager, St Helens and Knowsley NHS Trust, delivered a symposium highlighting outcomes of a cost-saving project run by the St Helens and Knowsley NHS Trust.
Reducing in-patient care
It is a well-known problem that in-patients reach a stage when they can go to a nursing facility or home, but due to lack of reimbursement of the required therapy upon discharge, they stay longer in hospital than they need. As a result, in-patient costs stay unnecessarily high and hospital beds remain occupied.
In 2006/07, Debbie Gleeson recognised this problem where she worked. There was no specific budget allocated to the wards to treat patients with Vacuum Assisted Closure® (VAC) therapy, and no agreed funding or referral guidance from individual PCTs to support the therapy upon discharge. As a result, patients have been spending an unnecessary time in the hospital.
To improve the situation, she joined forces with the local PCTs to facilitate a collaborated seamless approach to developing an effective discharge pathway. The aim was to secure long-term rental of VAC wound-therapy units, provide fair and transparent funding in an efficient value-for-money way, to reduce waiting times, enable service and quality improvement and facilitate timely discharge for patients on VAC therapy.
Innovation and cost trade-off
Evaluation of the project results, for which data were collected from January 2007 to January 2008, shows that:
The number of treated patients increased from 209 to 257 (almost 30%)
The total number of in-patient treatment days was reduced by 21%
The average number of treatment days per patient reduced by 33%
The total treatment costs reduced £15,725 (20%)
Additional benefits:
Immediate treatment at the point of need
Efficient patient discharge
Healed patients would stay healed
Patients' quality of life improved
What this means
Appropriate reimbursement of innovative therapies in hospital and homecare can help achieve the required cost savings while improving patient experience and clinical outcome.