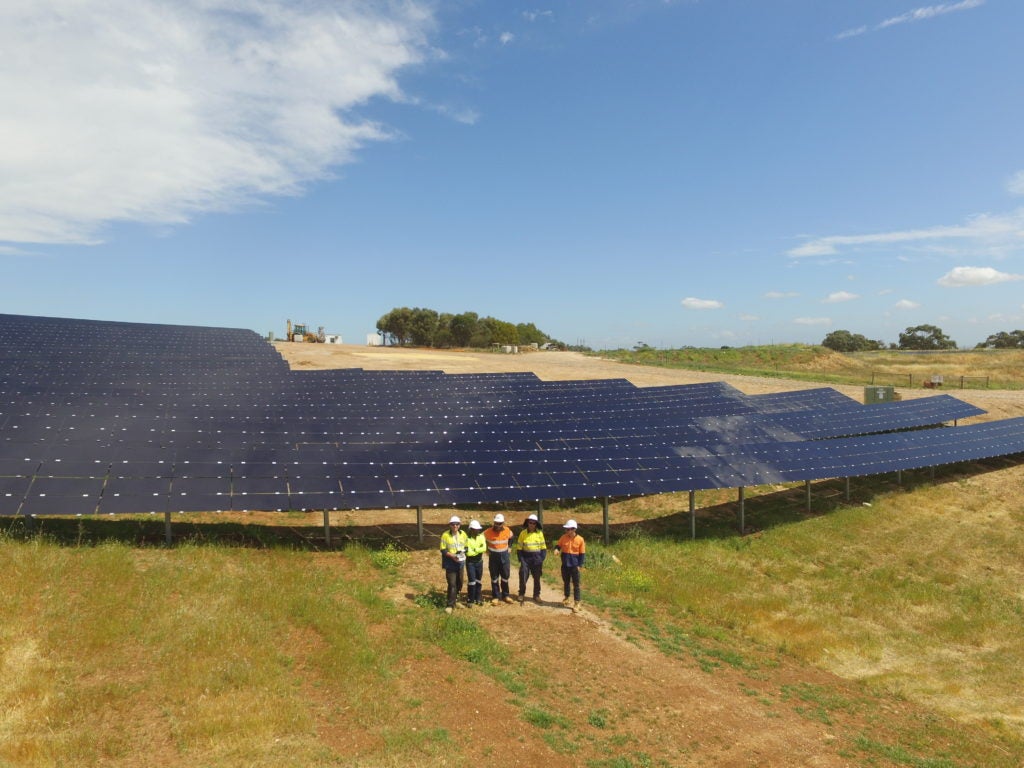 Energy Power Systems Australia (EPSA) is at the forefront of designing and delivering renewable energy power generation systems in the region
One of history's most far-reaching and globally accepted agreements between this world's nations was reached on 12 December 2015, coming into force on 4 November 2016. The Paris Agreement (or Accord) on climate change is a legally binding treaty that enjoins its 196 signatories towards the goal of limiting global warming to below 2 degrees Celsius compared with pre-industrial levels, although some countries have set 1.5C as their target.
And of course, Australia is a party to the Paris Agreement goals. It has been working hard to achieve them through education of its population, and government policies that help businesses and industry to meet the global challenge in reducing greenhouse gas emissions. It is also committed to the United Nations Framework Convention on Climate Change (UNFCCC) and the Kyoto Protocol.
Each country must submit its emissions reduction commitments known as Nationally Determined Contributions (NDCs), and Australia published its first NDC to the UNFCCC registry as follows:
2015 NDC: committed to reducing emissions by 26 to 28% below 2005 levels by 2030
2020 NDC update: affirmed the 2030 target, outlined Australia's practical, technology-led approach to emission reductions, included new actions and measures since 2015
2021 NDC update: committed to net zero emissions by 2050, inscribed low emissions technology stretch goals, affirmed the 2030 target, and reported 2021 projections results showing Australia is on track to exceed this target by up to 9 percentage points
Australia will submit its second NDC to the UNFCCC in 2025.
As of 2021, 25% of Australian homes are powered, at least in part, by solar energy, the highest of any nation in the world. It has risen steadily over the years and now counts for 9% of total power generation. A huge 7 gigawatts of new renewable energy capacity was installed in 2021, placing the country at the forefront of global renewable energy achievements.
In all, by last year more than 27% of electricity generated in the country was from green energy sources, with wind and residential and commercial rooftop solar leading the way. The uptake of cleaner, cheaper, and more reliable electricity means that this is only going to grow in the future.
Energy Power Systems Australia (EPSA) has been in the engines and power solutions business for 30 years. And as authorised Cat® supplier and reseller, it carries and supports the full range of Cat® power generation equipment.
Its territory covers Australia, Papua New Guinea, and the Solomon Islands, giving it plenty of scope to become the key partner for any organisation that has a power generation requirement. It provides a complete pre- and post-sales support function with ongoing service provided by the Caterpillar® dealer network in the region.
As the authorised supplier of Cat® engines, generators and power solutions in Australia, Papua New Guinea and the Solomon Islands, EPSA provides Cat® products for all power generation requirements across all industries.
Cat® hybrid energy power solutions
A key and expanding part of EPSA's repertoire is turnkey power solutions for a broad spectrum of industries and businesses. Cat's hybrid energy solutions technology uses a combination of renewable solar PV generation and batteries for energy storage and stable delivery for a fully green electricity supply.
Components of EPSA's hybrid solutions include:
Cat® photovoltaic solar modules. Flexible to fit any system design and simple to install
The Cat Master Microgrid Controller. This maintains high-quality control of power flow to and from any source within the system
Cat® Bi-Directional Power inverters. Grid-forming and grid-following, capable to supply real and reactive power
The Cat® Energy Storage System. Lithium-ion battery system for storing power from renewable energy sources with good energy density, long cycle life and high discharge/recharge efficiency
Cat® Connect Remote Asset Monitoring. Data visualisation, reporting and alerts either on-site or remotely through the web
Power generation using renewable energy can be unstable, but Cat's battery solution takes the kinks out of it, providing for consistent stable voltages at required settings. (The battery system can be part of a fossil fuel energy power generation solution).
Renewable energy sources are varied and many. Wind, solar, biogas and hydrogen fuel cells to name but a few. Using these, hybrid renewable energy power systems provide many benefits above those based on traditional coal or gas power.
The initial installation and setup costs of a renewable system can seem high, but these costs are amortised over a much longer period than conventionally fuelled power generation systems. They benefit from much lower operating costs and don't require much in the way of constant human oversight (thus reducing overhead), as their digital controls can be monitored and adjusted remotely.
Renewable projects and the future
EPSA has its first electricity generating plant under its belt, which generates electricity from both landfill gas and solar energy, producing 11,000MWh (megawatt hours) annually. It is pursuing further research and development in this, and other renewable energy sources like biogas and waste.
The majority of its customer base has been with the company for years due to excellent service provision both before and after it makes a sale. It has a dedicated and very experienced front-end engineering and design team that provides end-to-end support to ensure the best advice to custom engineer a solution to exact client requirements.
This provides the client with ultimate flexibility, from a feasibility study through to installation and after-sales support, it can act as an advisor to a project or deliver the project.
Further details:
For more information, please visit Energy Power Systems Australia Renewable Energy