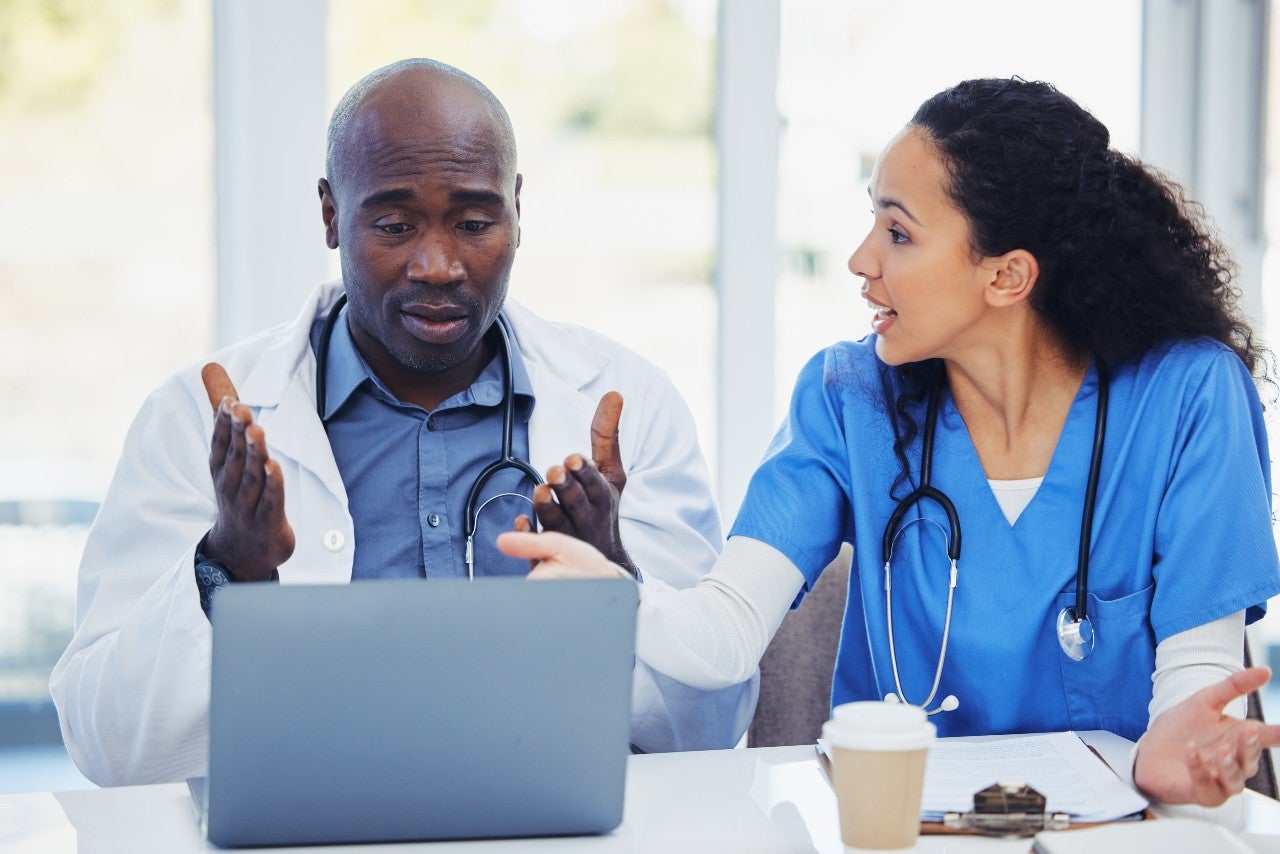 Patient recruitment is changing, and is more complex than ever. With disparate reports with different data quality and standards coming in from a wide range of vendors, advocacy groups, and sites (assuming you receive reports at all), it's impossible for sponsors to get an accurate, up to date, and meaningful picture of progress.
Amid all this fragmentation, sponsors are struggling to evaluate the ROI of their various partners and efforts, have informed conversations with sites about referrals, and understand whether they are on track to meet their last patient in (LPI) date.
How did we get here?
A multitude of strategies to tackle the growing recruitment challenge
"I was talking to a large pharma recently that was telling me they have one global trial with 20 patient recruitment vendors on it," says Matt Walz, CEO of Trialbee. "While that certainly expands their reach, it can create a lot of downstream problems."
In 2022, 671 clinical trials were terminated due to low accrual, according to GlobalData, and patient recruitment continues to be a major challenge for the industry. Meanwhile, the clinical trial business continues to grow, with the number of studies starting each year increasing by 59% between 2012 and 2022. Yet, with more sponsors developing highly targeted drugs for oncology and rare diseases, low population pools and high competition are increasingly a challenge.
"There's more competition than ever," says Walz. "What's happening is the problem of patient recruitment is growing more difficult, which is creating an opportunity for lots of new and different models for finding patients.
"We're seeing a lot more entrants into the patient recruitment market than ever before, and sponsors are making use of multiple different pathways to recruit patients on every study."
There is now a multi-billion-dollar global market for clinical trial patient recruitment services and software. The proliferation of solutions appears to be having a positive impact, with GlobalData reporting that the rate of trial termination due to low accrual has actually been decreasing since 2010. But it has also introduced new challenges for sponsors and their sites.
Are you wasting resources and losing patients?
The first challenge is the administrative burden of contracting and coordinating with so many different companies. Next, vendors are sending their patients to the same sites, which are becoming overwhelmed with referrals. Sponsors then need to collect data from all their vendors, which comes in a range of formats, and figure out what is working and what isn't.
"It is creating a very complex and crowded space," says Walz. "Sponsors can end up wasting their resources on ineffective recruitment strategies because they can't see how well they're going.
"They also need to look at their sites. Some of these studies have 100 research sites on them, but just because you're referring patients to a research site, it doesn't mean somebody is calling the patient and scheduling them for a visit. Some recruitment vendors will simply have a patient answer questions on an online form and then send them right to the site. Others will have a more in-depth interview with the patient after that and better qualify them. And if sites are overwhelmed by low-quality referrals, it is difficult for them to find and prioritise those who are likely to qualify and say yes to participating.
"It also makes it harder on research sites to participate in clinical research, because they get more technology that they have to log in and out of. They're supposed to be spending their time with patients, not technology," Walz adds.
More visibility and oversight
It is clear that more visibility, oversight and control are needed. In 2021, Trialbee released Honey, a first-of-its-kind software platform that can consolidate, track and compare all recruitment activities, regardless of the referral source. The platform helps candidates progress through the recruitment journey in a streamlined, patient-centric manner and it includes a call from a nurse to ensure patients are qualified before referral.
Walz joined the company in 2020 and launched the Honey Platform one year later. Trialbee's growth has taken off under his leadership, and in 2022 Walz became a PharmaVoice 100 winner. In his prior position as the founder of NextDocs, he successfully kickstarted the electronic trial master-file industry, and he believes the market for patient recruitment platforms is now on a similar trajectory.
"It's an emerging market right now," Walz says. "By surfacing all the recruitment data, Honey ensures a strong return on investment for sponsors. They can make effective decisions around spend that is going to have the best impact on their recruitment.
"They can figure out the tactics that are working well in certain countries and spend more on those tactics in others – and it may change from country to country. They can also get a handle on which sites need remediation help to take advantage of this recruitment. Without Honey, they wouldn't know why these patients aren't being enrolled.
"Trialbee also has a big omnichannel network, where we bring other recruitment vendors into the studies to put them in front of our clients. We're giving sponsors more options to easily add different pathways to patients that can help them enroll better."
One unique aspect of this network is its inclusion of diversity and community engagement organisations, patient advocacy groups, pharmacies, and laboratory and diagnostic companies. By leveraging partnerships across the entire healthcare ecosystem, Trialbee has created new pathways for meeting patients wherever they are in their journey.
With the number of clinical trials creeping up every year, patient recruitment is never likely to be easy for the pharmaceutical industry. But with a consolidated platform such as Trialbee Honey, you can take advantage of the diverse range of patient recruitment options available without introducing more complexity or losing visibility, ensuring that whatever pathways and partners you choose for your study, you maintain control from beginning to end.
Key takeaways:
Sponsors are dealing with an unacceptable loss of control as a result of the increasing number of ways they are using to recruit patients
By failing to understand what is and isn't working, they may be wasting resource on ineffective strategies and even losing patients in the process
Patient recruitment platforms like Trialbee Honey can centralise and standardise data across all recruitment sources, creating a single recruitment funnel for reliable reporting and actionable data insights.
To learn more about patient recruitment challenges, please download the whitepaper below.