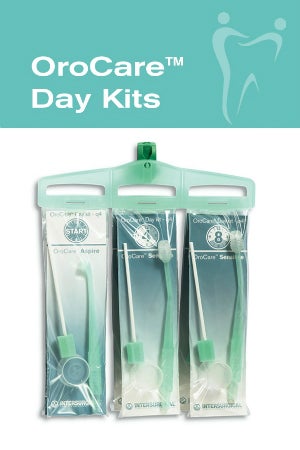 Oral hygiene is essential to prevent ventilator associated pneumonia (VAP) and Intersurgical's new daily oral care programme can help to prevent it.
Intersurgical now offers 24-hour treatment kits in two variations, making it easy-to-follow a daily oral care programme.
The OroCare™ q8 kit is designed for one treatment every eight hours, while OroCare™ q4 is for a single treatment every four hours.
Both kits are easy to use, disposable solutions that can be used from the pack.
Also included in the kit is an Intersurgical OroCare™ Aspire suction toothbrush or an OroCare™ Sensitive Suction wand.
A liquid dispenser cup and a mouth moisturiser application sponge are also provided.
All day kits have a universal management hanger which is adaptable and can be used in various situations.