Intersurgical is Europe's leading manufacturer and supplier of respiratory support products for use in airway management, anaesthesia, critical care and oxygen and aerosol therapy.
Airway management
This range includes airway devices, breathing filters and HMEFs, patient connections and laryngoscope blades.
i-gel – supraglottic airway
i-gel is a truly unique and innovative, single use, supraglottic airway management device that represents the culmination of years of extensive research and development. Made from a medical grade thermoplastic elastomer, i-gel has been designed to create a non-inflatable anatomical seal of the pharyngeal, laryngeal and perilaryngeal structures whilst avoiding compression trauma.
i-gel is currently available in three sizes and is supplied in an innovative, colour-coded polypropylene 'cage pack'. This unique packaging protects the i-gel in transit and ensures that it maintains its anatomical shape. Everything about the i-gel has been designed to work in perfect unison with the anatomy.
i-gel supraglottic airway.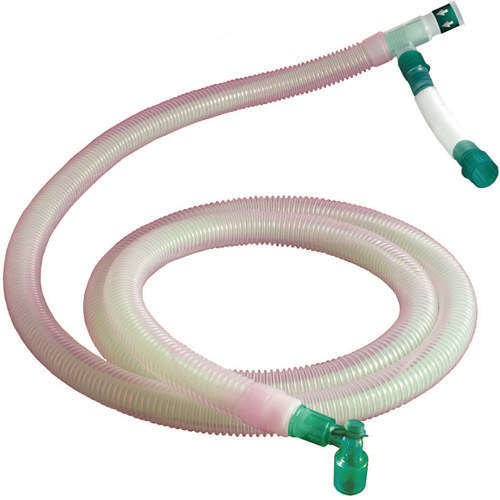 Silver Knight AntiMicrobial Breathing Systems.
A range of humidification chambers.
A new range of oxygen and aerosol masks with lower environmental impact.
Solus Laryngeal Mask
The Solus laryngeal mask range includes Standard, MRI compatible and Flexible wire reinforced airway tube options providing a quality single use laryngeal mask airway for use in anaesthesia and emergency medicine.
One-Piece Guedel
The One-Piece Guedel airway range combines two materials in one moulding eliminating the need for a separate bite block found in all conventional guedel airway designs. The One-Piece Guedel has a integral colour coded bite block overcoming all associated risks.
Breathing filters, heat and moisture exchangers and HMEFs
The Intersurgical range of breathing filters, and heat and moisture exchanging filters have been designed for the protection of the patient, breathing system and equipment. They have been independently tested and proven to be highly efficient in preventing the passage of bacteria and virus. There is a wide range available to suit all clinical applications.
Anaesthesia
The products for use in anaesthesia include a full range of anaesthesia breathing systems, C02 absorbents and accessories.
Anaesthetic breathing systems
A range of anaesthetic breathing systems are available in different lengths and configurations. The range includes standard Flextube systems, length adjustable systems (Compact II), Universal Coaxial Systems (UniFlow), aswell as the Mapleson Configurations suitable for both Adults and Paediatrics.
Silver Knight AntiMicrobial Systems
A number of breathing systems contain an antimicrobial additive in the tubing, which will disrupt the normal enzymatic activities of bacteria that are known to cause Hospital Acquired Infections. These systems are identified as Silver Knight.
Accessories
In addition to the breathing systems a full range of anaesthetic accessories are available, including clear anaesthetic face masks, monitoring lines and resuscitation systems.
Anaesthetic Face Masks
We have a wide range of anaesthetic face masks to suit all requirements including Scented, Economy, Bronchoscopy, Reprocessable and the EcoMask Ranges.
The EcoMask II and the EcoAnaesthesia masks are environmentally friendly non-PVC anaesthetic face masks that are anatomically shaped to fit the contours of the patient's face giving a precise seal with excellent visability. EcoMask II is lightweight, with disctinct colour coding for ease of selection and the EcoAnaesthesia offers the benefit of a scented option.
Absorbents
The range of absorbents includes Spherasorb Soda Lime and LoFloSorb which are medical grade soda lime and zero caustic absorbents designed specifically for hospital use in low flow anaesthesia.
These are available as loose pack or as pre-filled to suit a variety of anaesthetic machines and include the Drum, the Pyramid and the I/S Pac.
Critical care
The critical care product range includes breathing systems for adults, paediatric and neonates available in Flextube, Smoothbore or compact tubing. For active humidification we have a range of humidification chambers these may be supplied separately or complete with the breathing system for convenience.
A full range of products for CPAP are available, plus accessories and connectors offering a complete system for ventilation support.
Oxygen and aerosol therapy
The range falls into two categories:
Oxygen therapy
Nebuliser therapy products
Intersurgical offer a wide selection of oxygen therapy products for use in both the hospital and the home environment. The range covers medium, fixed and high oxygen concentration masks, nasal cannulae, the innovative Respi-Check mask and monitor plus a non-pvc environmentally friendly range. New to the range is the Filta-Mask to reduce the risk of contamination of the clinician from the patient for further information
The nebuliser range comprises several models designed to deliver aerosol particles of an appropriate size for both alveolar and tracheobronchial deposition. These are available in a large number of combinations making them suitable for therapeutic and diagnostic applications.
Summary
From concept to finished product Intersurgical utilises the latest technology. This ensures the highest level of quality and performance from initial design through to final product.
All products are designed and manufactured to relevant BS, ISO and EN standards, are CE marked and the quality management systems have been assessed and registered as meeting the requirements of ISO 9001 and EN 46001. This enables Intersurgical products to be traded throughout Europe and the world without restriction.
Intersurgical is entirely focused in the area of respiratory care and aims to provide a complete solution to the many diverse and growing respiratory needs. A fully integrated approach enables the company to meet both changing clinical practice and user requirements.
The Intersurgical product range is available throughout the world market via subsidiary offices or our specialty network of distributors.
Environmental policy
Intersurgical has implemented and environmental management system and has been certified to the international standard ISO 14001. We are committed to minimising the environmental impact of our products, activities and services and the prevention of environmental pollution.