As a pioneer in medical technology since 1896 when recording the first X-ray images in Japan, Shimadzu develops, manufactures and distributes a broad range of highly sophisticated diagnostic systems in all areas of clinical application – cardiovascular and angiography systems, R/F equipment, general radiography systems, mobile C-arm and mobile X-ray systems.
Angiography technology
Using novel technologies and equipment the company paved the way for new applications, and still is a driving force in developing new technologies. An example is the real-time smooth mask (RSM) digital subtraction angiography, a diagnostic tool for physicians.
The patented RSM-DSA technology enables subtraction angiography, where the mask and filler images are acquired almost simultaneously and subtracted in real-time. Finding the right diagnosis becomes much easier and more precise, whilst reducing the enormous technical effort, time frame and cost required for modern angiography applications.
Mobile X-ray for emergency rooms
The mobile surgical C-arm Opescope Pleno meets today's demands of operating and emergency rooms. The Opescope Pleno combines easy and accurate positioning at any angle with high-accuracy digital image technology.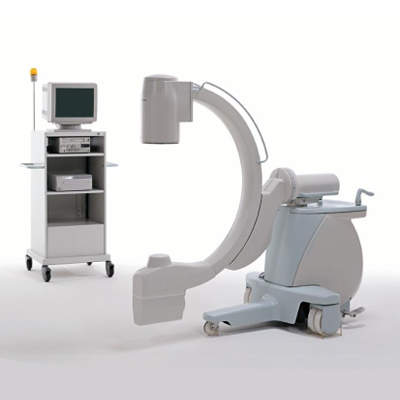 Opescope Pleno – mobile surgical C arm.<br/><br/><br/><br/><br/>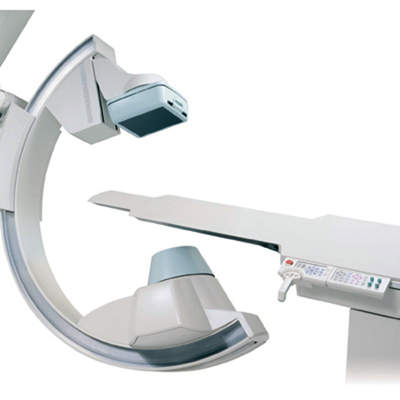 Bransist Safire with direct conversion flat panel detector 'Safire'.<br/><br/><br/><br/><br/>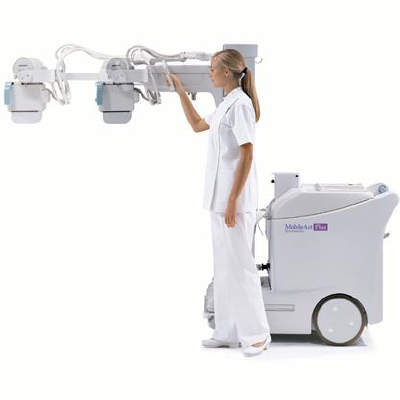 Our mobile x-ray system 'MobileArt' won the Frost &amp; Sullivan award in 2004.<br/><br/><br/><br/><br/>
Most modern functions support the operator, e.g. memory switches for camera rotation angle, or real-time smoothed mask DSA (RSM-DSA), just to mention a few. Thanks to its clean design the Opescope Pleno can be easily maintained under sterile conditions.
Digitalized X-ray data
Shimadzu's latest milestone in X-ray technology is a flat-panel detector (FPD) named 'Safire', the world's first large format FPD, which converts X-rays directly into electronic signals, using amorphous selenium.
The direct-conversion technology offers distinct advantages in image quality and dose efficiency compared with indirect-conversion flat panels. The current image-amplifier technology, inferior in image quality and dose efficiency, is expected to soon become obsolete.
Introducing the 'Safire' direct-conversion FPD to the medical sector enables digitizing of all X-ray related diagnostic imaging. It allows faster diagnosis, improved diagnostic capabilities and accelerated remote medical diagnostics.
The 23cm × 23cm (9in × 9in) or 43cm × 43cm (17in × 17in) 'Safire' FPD can be used for both still images and fluoroscopy. Shimadzu's high-end 'Safire' FPDs are integrated in cardiovascular and angiography systems (Bransist safire series) as well as R/F equipment (Sonialvision safire) and into a fully digital Bucky room (RADspeed safire).
Next-generation mobile X-ray systems: outstanding clinical versatility
Shimadzu has a proven track record in developing and marketing mobile X-ray systems and was awarded the Growth Strategy Leadership Award by Frost & Sullivan in 2004 for its outstanding achievement of growth in the mobile X-ray field. In this segment, Shimadzu provides the MobileArt Evolution and MobileDaRt Evolution series, both combining efficiency with user and patient friendliness as well as high-quality images and ahead-of-the-art technology.
The latest MobileArt Evolution generation is available in two generator versions. The high-power type with 32kW is 'DR ready' (Digital Radiography) offering the enormous advantage of upgradability to a fully digital version.
The premium digital MobileDaRt Evolution series offers four FPD versions differing in scintillator material and / or size. They support a huge range of applications, including pediatrics. This mobile X-ray technology provides the unique option of a dual FPD connectivity, further extending clinical versatility. The new CXDI-70C wireless detector complements the four detachable flat panel detectors, providing additional handling benefits for pediatrics, emergency rooms and orthopedics, among others.
These high-quality mobile radiographic systems are the next-generation units combining improved portability, image quality and workflow efficiency.
Customer benefits
Shimadzu's research and development is led by a simple yet central mission: to offer the best possible diagnostics with the highest patient and user friendliness.
Shimadzu's medical technology is applied on all continents. The feedback from Shimadzu's customers is integrated directly in the development of new systems. In this way each of Shimadzu's customers can benefit from globally acquired knowledge.
Shimadzu's technology is further complemented by the proximity to its customers: Shimadzu has an extensive sales and service network all over Europe.