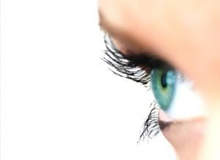 In October 2008, Cancer Research UK and the Engineering and Physical Sciences Research Council (EPSRC) announced a nationwide initiative that will see £50m of investment in cancer imaging over the following five years.
The cornerstone of this pledge was the establishment of four large cancer imaging centres that will serve as focal points for world-class research across an array of imaging technologies, bringing together scientists, engineers and clinicians in a commitment to create equipment and develop groundbreaking techniques.
At almost precisely the same time, a study was published in Radiology by a team working at the Institute of Cancer Research (ICR) that gained widespread press recognition. It outlined a pilot study into a new imaging technique enabling the location of previously undetectable early stage cervical cancers and improved detection rates of more than 10%.
As a means of illustrating the benefits of in-depth research into the funding of cancer imaging, one would be hard-pushed to think of a better announcement for validating such an investment programme.
Whether that study alone had any bearing on the ICR being named as home to one of these four centres of excellence is a moot point; it was only the latest in a series of encouraging results that had made such a decision inevitable.
"This technique uses a ring coil that is placed internally around the cervix and acts not unlike a zoom on a camera lens."
Fundamental to that success has been Professor Nandita DeSouza. Co-director of Cancer Research UK and EPSRC Cancer Imaging Centre at the ICR – "It's a bit of a mouthful," she says of the new complex, open since late-July 2009 – the lead academic radiologist at the ICR has pioneered the use of endocavitary probes in MRI and has been a valuable asset to the team since her appointment in 2004.
This new technique that has captured public and industry attention is endocavitary MRI of the cervix. The results have been impressive: a detection rate of 88% compared to 77% using external scans, and the knock-on effects could be huge in terms of catching tumours early and dictating surgical courses of action.
DeSouza is lead researcher on the project and is clearly happy with the results so far. "A lot of patients with smaller tumours are being picked up through the screening process rather than becoming so large that they start to bleed," she says.
"Sometimes they're so small that they can't actually be seen with standard scanning techniques. This technique uses a ring coil that is placed internally around the cervix and acts not unlike a zoom on a camera lens: it only takes a picture of the cervix and surrounding area and the spatial resolution is far better than traditional methods."
While the specially developed vaginal coil has been used in a number of studies by DeSouza and her team, it is its use in the context of diffusion weighted imaging (DWI) that she calls "the winning combination". DWI has gathered momentum in oncology over recent years, but it has only recently been used in the context of cervical cancer.
Diffusion of water is reduced in cancerous tissue compared to normal tissue, enabling those with a clear reading to determine the extent of any malignancy. The issue with applying these techniques to the cervix has traditionally been the quality of the readings.
"The problem with DWI is that it's a very 'noisy' technique," DeSouza explains.
"Without the endocavity coil, the levels of signal to noise are low and the image is not clear. The internal coil acts as an aerial: it improves the ratio greatly and allows us to make readings in far greater detail. DWI is inherently good for imaging cancer and improved signal is never a bad thing. Being able to combine the two is hugely beneficial."
"The spatial resolution is far better than traditional methods."
The study involved DeSouza and her team separating 59 women between the ages of 24 and 83 into two groups. The first group consisted of 18 participants for whom invasive cervical cancer had been confirmed by biopsy and another 20 still awaiting biopsies following abnormal cervical tissue development being picked up at screening.
The second group was made up of 21 women awaiting evaluation for invasive cervical cancer.
"So as to validate the technique, in the first group we wanted to be sure we were looking at people with cancers that could be seen without DWI," DeSouza begins. "Using the technique, we measured the apparent diffusion coefficient (ADC) of the tumour and surrounding area and then determined the threshold value below which a reading indicated cancer. This standard was then applied to the second group, which consisted of people who were perhaps more suitable for trachelectomy [amputation of the cervix] than full hysterectomy and for whom it was not nearly as obvious through standard imaging that a tumour was there."
The success of the study does not mean an end to standard imaging processes – such techniques must be used in conjunction with DWI so as to have all anatomical delineators – but the fact that this process allows for evaluation of both location and size should mean that surgeons can decide on the best manner in which to proceed with more clarity of focus.
"Trachelectomy will always be the preferred option for patients who want to retain their fertility," says DeSouza. "That's becoming increasingly important as we see a general shift towards people starting families later in life. But the decision between trachelectomy and hysterectomy must be a measured one: you must be careful that the patient's life is not being compromised through too little being removed. Visualising the tumour and its exact size and location is critical for surgeons when planning their operative choice."
The procedure causes no more discomfort than a Pap test and the DWI process itself takes less than 90 seconds. The entire procedure can be completed in under 15 minutes.
Higher magnetic strength
Results could become even more impressive as DeSouza and her team begin work on a probe that operates at a higher magnetic field strength.
Their work so far has been performed at a field strength of 1.5 tesla, but the recent installation of a 3 tesla system at the ICR has seen its developers looking at ways of doubling the signal and further maximising the technology.
"It's not a straightforward process," she admits, "but what higher field strength will allow us to do is improve our quantisation. We can split the ADC into various components, looking at aspects such as perfusion and true diffusion of the tissue. The reason that this is important is that many of our patients will arrive having already had cone biopsies. Having a piece of tissue removed from the cervix leaves scarring and this can greatly confuse the picture when we're trying to study small lesions. Differentiating between the two is the greatest pitfall when it comes to calling a false-positive. Make your quantisation more sophisticated and you can get a better handle on separating benign granulation, scar tissue and tumour."
"Trachelectomy will always be the preferred option for patients who want to retain their fertility."
Once standard, DeSouza believes the 1.5 and 3 tesler versions will be used in operations. "We all know MR scanners cost millions, so if a 1.5 version is what you've got then you should be able to perform this technique with that," she says.
"The results we've had so far have been extremely encouraging, but as long as we can find ways of achieving better resolution we must do so. When the 8 megapixel camera came out everyone thought they were absolutely marvellous; now the standard is 20 and image quality is incomparable."
The team has won a Medical Research Council grant to take the vaginal coil into commercial production and, at the time of our conversation, was still looking for a commercial partner.
A multi-centre trial will follow. It is difficult to imagine they will have too much trouble finding an interested party; the 3.77mm diameter ring has uses beyond aiding the DWI process.
It has been in development for years, with DeSouza involved at every stage, and has already featured in quite a few studies alongside standard imaging where the coil is used to bump up the signal.
"We see a general shift towards people starting families later in life."
"The other area where we've been putting it to use is magnetic resonance spectroscopy," DeSouza explains, "getting a chemical imprint of what compounds lie within the tissue and developing a molecular map. That work is ongoing as we try to understand the metabolic differences between normal and cancer tissue, but it is a more complex story; getting a handle on the subtle variations is extremely difficult."
It is work that increased funding and clarity of focus should further encourage towards success. If results remain this impressive, DeSouza and her team will be validating the importance of intensive investment in cancer imaging for some years to come.