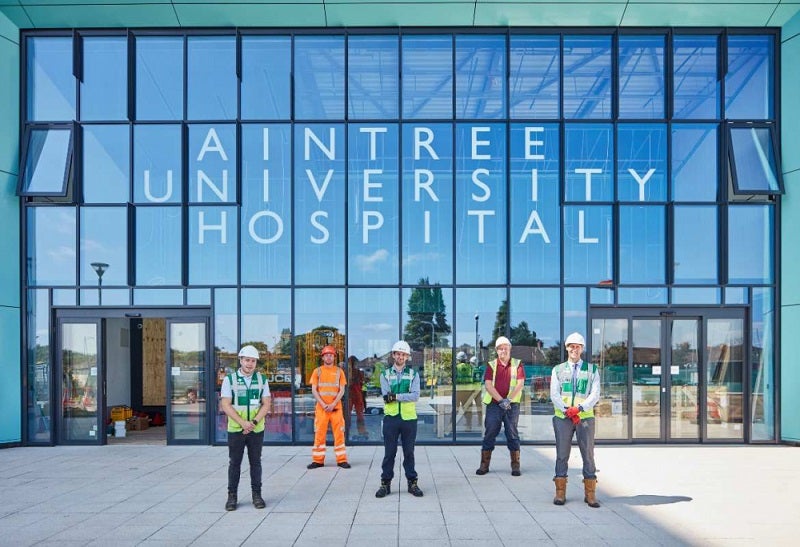 Aintree University Hospital in Liverpool, England has announced the completion of the first phase of $20.9m (£15m) work, with the official opening of the facility's new main entrance and upgraded Tower Block.
The work reflects Liverpool University Hospital Foundation Trust's (LUHFT) commitment to improve patient experience as well as investing in the quality of healthcare facilities available at the hospital.
With the completion of first phase works, access to the hospital entrance has been improved giving it a modern feel.
Additionally, patients and staff are set to benefit from cleaner, simpler, and safer drop off facilities.
Refurbishment of the 125ft tall Aintree's Tower Block and improvements to the emergency department was part of a $31.3m (£22.5m) investment programme. Currently, the Tower Block has 480 bed capacity.
Liverpool University Hospitals NHS Foundation Trust chief executive Steve Warburton said: "This is the biggest ever single investment in Aintree's Tower Block and will extend its lifespan by up to 30 years.
"The Tower Block development is great news for our patients and staff. It is also a vote of confidence in the hospital and the vital role it plays for the city region's NHS services."
Liverpool University Hospitals NHS Foundation Trust runs Aintree University Hospital.
Construction works are being executed by BAM Construction.
BAM Construction director Rob Bailey said: "We are delighted to be working with LUHFT on healthcare improvements for the Trust, the opening today marks ten years of BAM being on site since work commenced on the Urgent Care and Trauma Centre in 2011.
"Our experience in healthcare schemes across the UK is exceptional, and the way we work means that the hospital's patients and staff will feel involved and informed about what is happening around them."