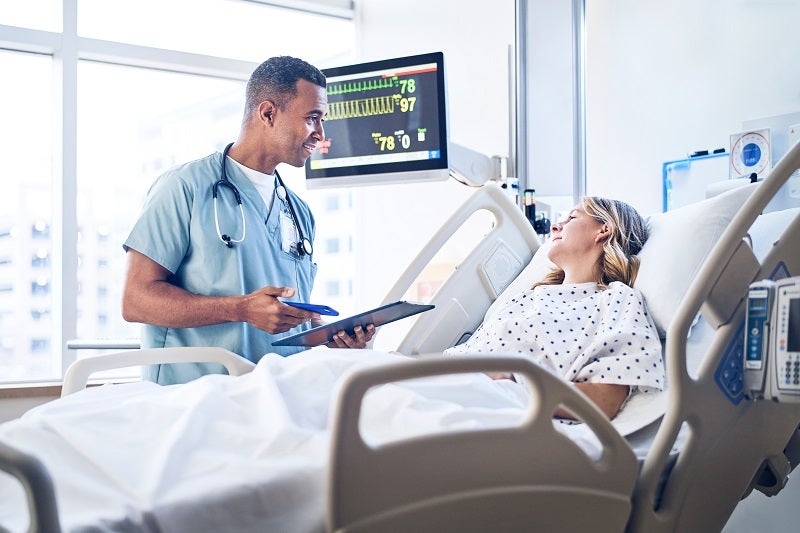 athenahealth has expanded its mobile electronic health records (EHR) voice capabilities for healthcare providers with the launch of athenaOne Voice Assistant Powered by Nuance.
The fully integrated, mobile-embedded, voice-guided digital companion streamlines the information retrieval and enables completion of clinical tasks hands-free for healthcare providers.
The new iOS-based mobile device allows clinicians to dictate patient documentation naturally and accurately and spend more time in interacting with patients.
It supports a hands-free, personalised documentation across multiple devices.
The new medical dictation technology boosts productivity, documentation accuracy, and saves time.
A natural command-based virtual assistant, Voice Assistant has been developed by athenahealth and is powered by Dragon Medical technology of Nuance.
It is compatible with the athenaOne mobile app and athenaOne Dictation Powered by Nuance.
The company stated that its voice-enabled solutions help clinicians improve the accuracy of documentation and save time.
athenahealth chief product officer Paul Brient said: "We are delighted to expand our provider mobile app capabilities with Voice Assistant as we continue to transform the provider and patient experience.
"Clinicians should be able to experience technology at work just like they do in their everyday lives, and Voice Assistant brings us one step closer to that."
Voice Assistant, an AI-backed technology, allows clinicians to retrieve clinical information, create draft orders, document tests, and review their schedule to save time and accelerate tasks.
Brient further added: "As our data show, administrative requirements are taking too much time and attention away from providers, and it's the responsibility of all EHR companies to decrease that burden so providers can spend more face time with patients."