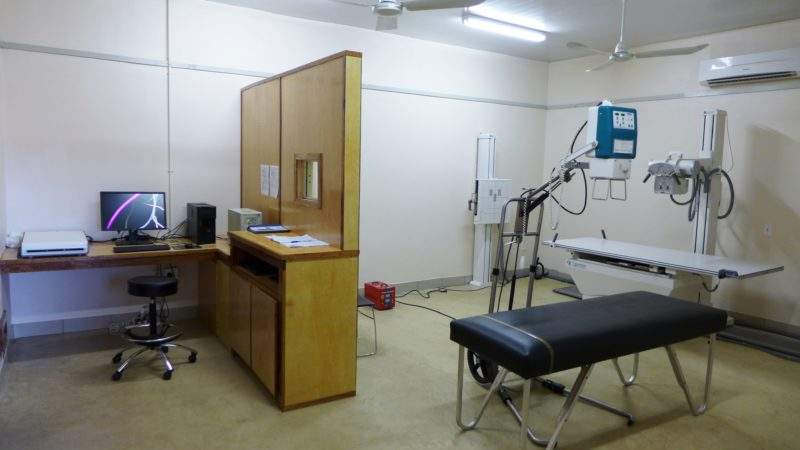 Researchers from the University of Nottingham's School of Psychology and the Horizon Digital Economy Institute have developed e-Genie, a business-focused tool that monitors energy usage, which could be of significant value to hospitals.
With NHS hospitals currently spending around £550 million per year in energy costs, expenditure that is predicted to increase to £995 million by 2021, the insights provided by e-Genie could be invaluable in minimising waste and saving money.
e-Genie has three main features: a temperature calendar, a monitor that measures electricity usage in kilowatts, and an 'always on' tool that measures overnight energy use. Users have three options to engage with collected data: they can email a facilities manager to discuss an energy concern, contribute to a 'pinboard' discussion using text and thermal images to talk to other users, or use the 'pledge' feature to create and track goals to reduce energy usage. It can be accessed from a range of devices, including desktop computers, smartphones and tablets, making it a flexible and highly collaborative system.
The temperature calendar feature was trialled in a hospital, and 'revealed fundamental issues with old infrastructure and heating and cooling systems,' according to Dr Alexa Spence, who led the study.
"Limited control was also an issue that arose repeatedly for us in workplaces and led to us having a focus on encouraging cooperative behaviour around energy," Spence said. "I think e-Genie could be used in hospitals, particularly as a tool to support staff feedback on energy use, which might be able to improve efficiency."
The tool's emphasis on positively changing human behaviour was evident in its wider trial, which included Nottingham County Council. Individuals working in the council reported an increase from 4.7 to 5.1 in a subjective seven-point scale measuring 'concerns about saving energy at work' following the introduction of e-Genie.
"Reaching solutions is dependent on the willingness of people to engage and act on the prompts of building users and yes, monitoring systems could be an obstacle for using e-Genie across a range of hospitals but it is a modular tool and therefore parts of it would be usable without energy data," said Spence, emphasising the tool's use in changing group behaviours.
Dr Nick Banks, of the Centre for Sustainable Energy, which is developing e-Genie as open source software, agreed, saying that "result the shared narrative creates opportunities to identify solutions that have everyone's buy in and are more likely to stick."
The council also reported reductions in electricity use of 25% after two weeks and 37% after six weeks, in 'Digital energy visualisations in the workplace: the e-Genie tool', published in Building Research & Information.