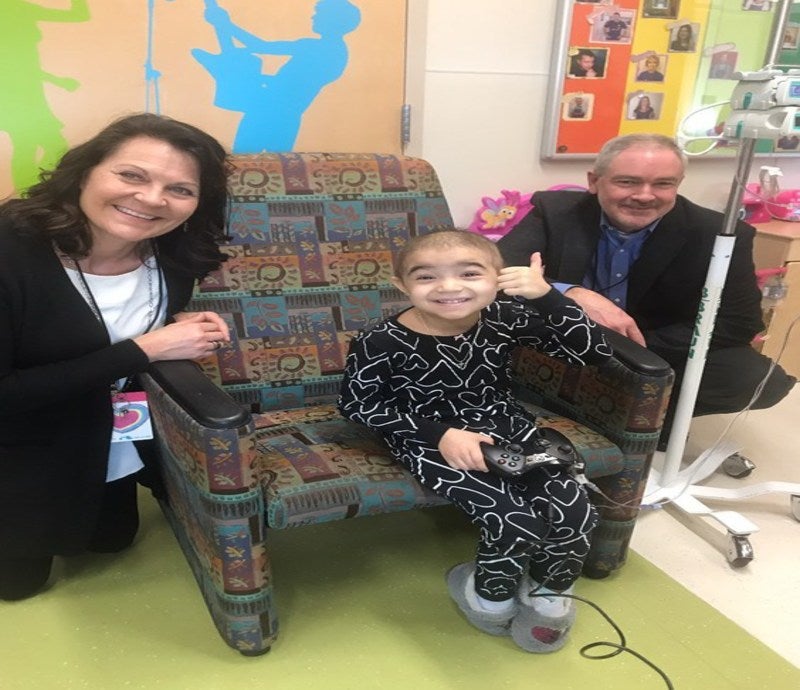 Walker Charities and its Pads for Pēds (Pediatric Pad Foundation), a philanthropic organisation that provides Apple iPad 'Lending Libraries' and digital entertainment tools to children's hospitals across the US, has entered into a partnership with Phoenix Children's Hospital.
The 'Lending Library' comprises computer tablets with protective cases and charging stations that paediatric patients may borrow and use during their hospital stay.
Children's Mercy in Kansas City, Children's Minneapolis, Portland Shriner's, Cincinnati Children's Hospital, and Mayo Clinic Children's Center in Rochester, Minnesota, are among the hospitals that are benefiting from 'Lending Library'.
Pads for Pēds has recently partnered with Phoenix Children's to provide patients with five new GoKart portable video game kiosks and a new Apple iPad programme for use by physicians in their biorepository sector.
The partnership is aimed at encouraging donations to Phoenix Children's to aid in offering comfort, diversion and education for young patients and both organisations intend to work together to bring additional tools to PCH.
Phoenix Children's Hospital Foundation senior vice-president and chief development officer Steve Schnall said: "Pads for Peds literally brings the outside world into the hospital.
"For children who want to learn about and communicate with the world outside hospital doors, this program is invaluable."
So far, Pads for Pēds has delivered over 125 tablets and support equipment to partner hospitals.
Tablets and digital gaming devices give hospital patients distraction from their pain.
According to studies, Apple iPad and other electronic devices keep patient-focus occupied and reduce anxiety, similar to the use of a common sedative.
Apple iPad can also be used for health education of patients and family and enable children to connect via video chat and messaging.
Partner hospitals are also exploring ways to improve patient experiences with these emerging technologies.
Pads for Pēds plans to add additional children's hospital partnerships during 2019. Entire funding has been privately provided so far, and the group now seeks new corporate sponsorships and additional private donations.