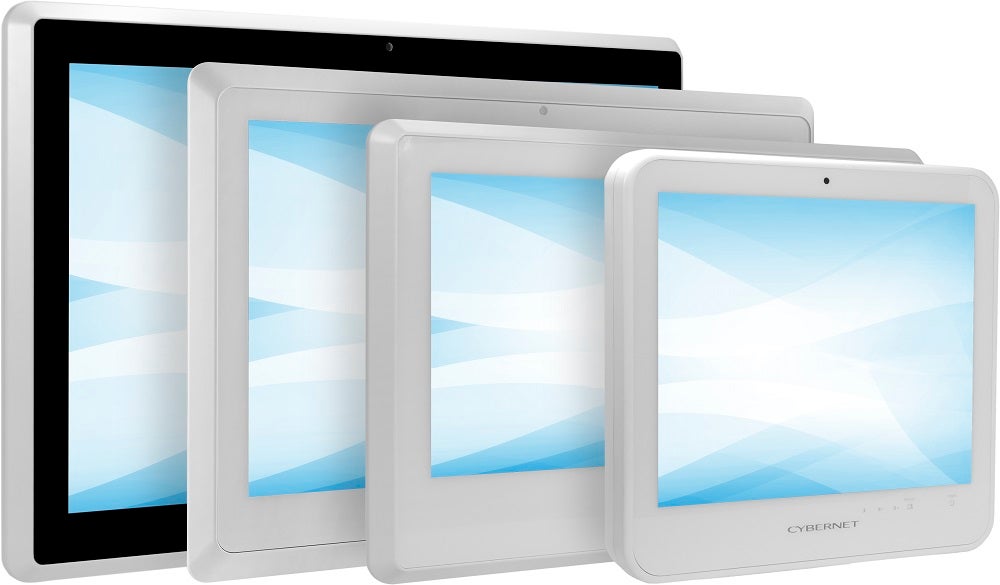 Cybernet's S Series of medical panel PCs were designed specifically for the healthcare industry. Designed with both an antimicrobial housing and touchglass, these are the world's first FULLY antimicrobial computers. With their fanless design, these PC's further mitigate the spread of harmful bacteria and microbes in sterile environments. Additionally, with their IP65 certified front bezels, these units can even be sprayed down with disinfectant without having to worry about damaging the unit's internal components.
The highly customizable S series of panel PCs come in screen sizes ranging from 19in to 24in and can be modified to include integrated RFID, smart card and fingerprint scanners, and even 2D barcode readers. The inclusion of an internal UPS can also keep essential data safe in the case of an unexpected power outage.
The CyberMed S series is also the only line of medical grade computers in the world to be independently certified by Imprivata to be Imprivata Ready, truly setting them apart as an innovation of medical technology that can't be bested.