Cybernet Manufacturing is a world-leading authority on medical-grade computer technology.
Responsible for designing and manufacturing a full line of medical-grade computers and tablets, Cybernet creates products that can be found across several of the world's largest healthcare organizations.
Every Cybernet medical grade computer and tablet undergoes comprehensive testing to attain medical-grade ratings and ensure the efficacy of its antimicrobial housings and touchglass.
These include global 60601-1 certification for near-patient use, as well as IP65 ratings for ingress protection and repeated disinfection.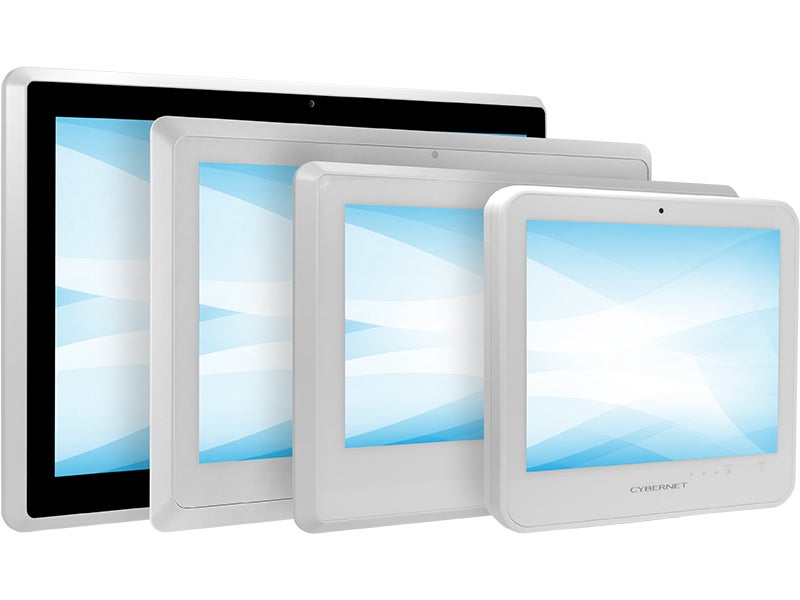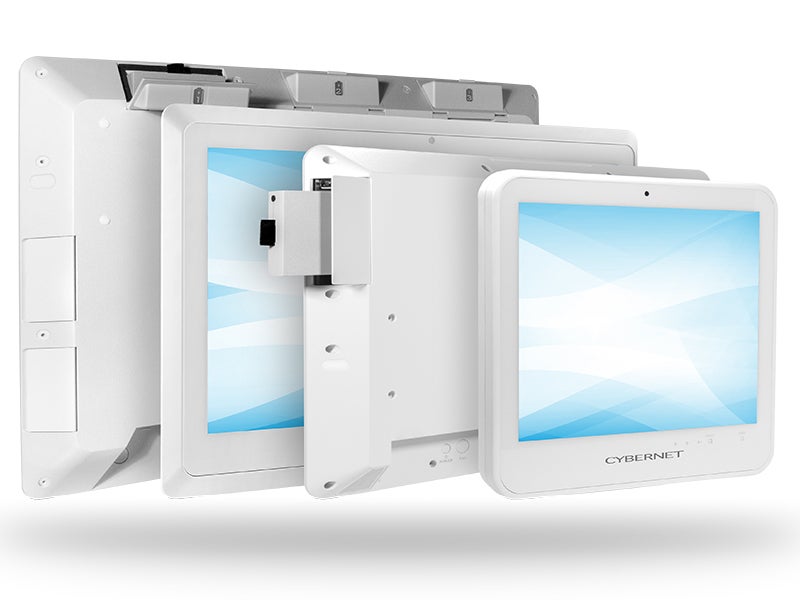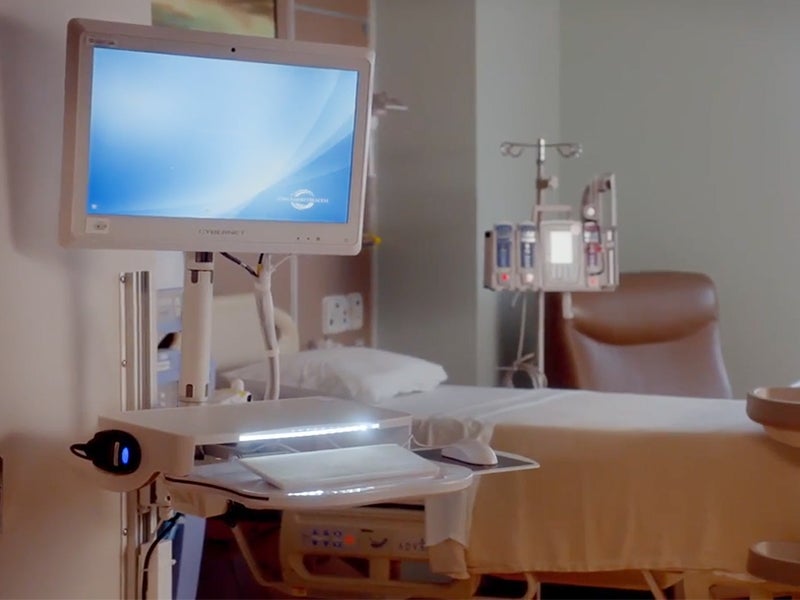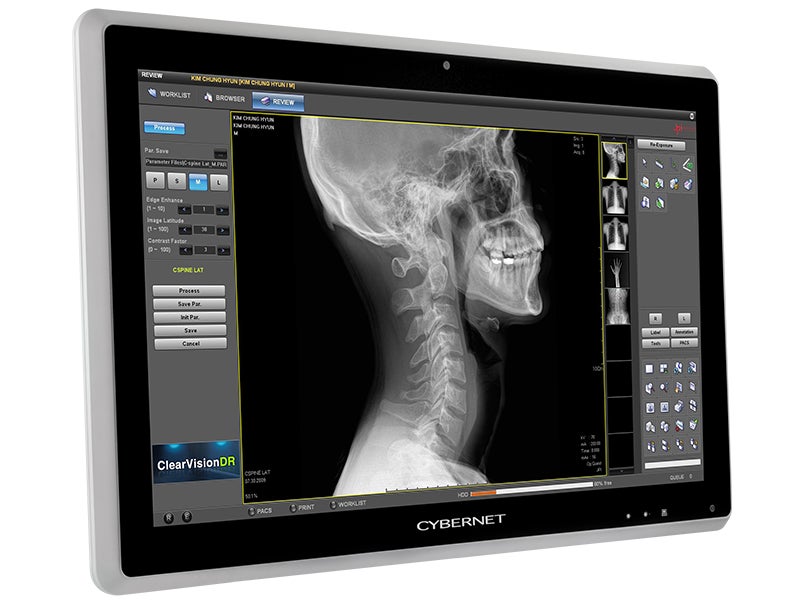 Medical grade panel PCs
Cybernet's flagship series is the CyberMed S line of medical panel PCs. Screen sizes range from 19in to 24in and also include a 24in model with a 4k UHD display.
With the rise of the COVID-19 pandemic, we have continued to prioritize engineering medical grade computers that meet the stringent requirements of infection-conscious healthcare facilities. That is why our panel PCs are built with fanless designs, so as to limit the circulation of harmful microbes in sterile environments.
Furthermore, our housings' and touch glass' antimicrobial properties have been independently tested and shown to kill 99.9% of all harmful pathogens.
What also contributes to our medical panel PCs being true medical grade is our IP65 rated sealed front bezel. This tested ingress protection allows for our units to be sprayed down with chemical disinfectant without fear of damaging its internal components.
Hot-swap battery-powered medical computers
Our CyberMed NB line of hot-swap battery-powered medical computers is a breakthrough in medical workstation hardware. Available in 19in and 24in screen sizes, this series of medical computers are powered by two or three hot-swap batteries based on the individual unit's size.
On a single full charge, these batteries can provide up to 21 hours of uptime, making them a perfect fit for non-powered carts for cost-effective computer-on-wheels setups. Setting itself apart from other hot-swap options, the CyberMed NB series also supports DC power out functionality. This allows staff to power peripherals such as barcode scanners and Zebra printers from the computer itself instead of a bulky, portable battery.
Depleted batteries can even be swapped out individually without disrupting power flow to the unit, essentially meaning these computers can run 24 / 7 without ever needing to be tethered to a wall outlet to charge.
Medical grade tablets
Cybernet is unparalleled in our approach to mobile medical technology. Our line of medical tablets include the same tested and proven antimicrobial housing, are highly customizable, and are Windows-based, making them compatible with the most common healthcare software.
While the CyberMed T10C is preferred by medical device manufacturers, our rugged CyberMed Rx tablet is tailor-made for daily use in the medical field.
Cybernet understands that we are in a special position to deliver highly customized solutions to individual healthcare systems and medical device manufacturers, as we are the actual manufacturer of our products. This means all of our units can be modified to fit each user's individual needs. Partnering with industry leaders such as Imprivata also allows us to offer over a dozen tablets and PCs certified for secure single sign-on.
Who is Cybernet?
Founded in 1996, Cybernet has been on the cutting edge of all-in-one computer technology for over 25 years and has offices around the world in the US, UK, Taiwan, and Australia.
This means you can find Cybernet computers and tablets across the largest healthcare systems spanning the globe, including Providence Health, Adventist Health, and the VA in the US, several health systems in Canada, the NHS in the UK, the Belgian and French national health systems, and even New South Wales Health in Australia.
Our decades' worth of experience working with the world's largest medical device manufacturers and healthcare systems is imbued into our entire product line of gold standard, medical-grade hardware, all of which boast a less than 2% failure rate.