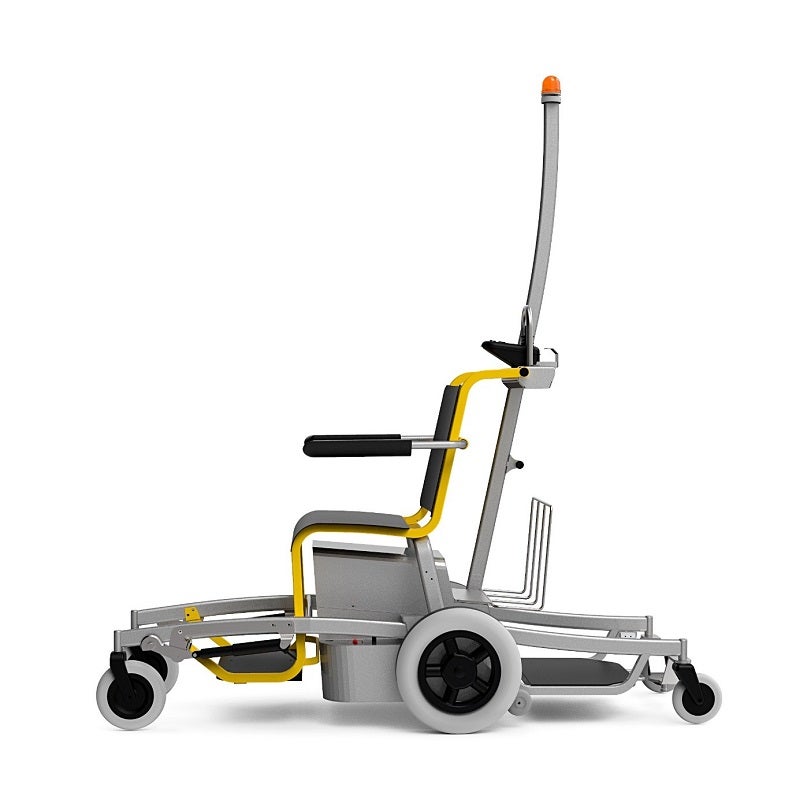 Special Mobility's e-Mobby is an electrically powered transport chair that can connect to up to three Mobby chairs, allowing multiple passengers to be transported at the same time. It is operated by a driver who stands on a board at the back of the vehicle.
The e-Mobby features high-powered electrical motors rated at 750W, a high-capacity battery pack and dynamic LinX controls, which allow Special Mobility to remotely troubleshoot and update the vehicle from anywhere in the world. Each e-Mobby features comfortable and easy-to-clean seating.
Safety features built into the e-Mobby include a flashing beacon, an acoustic warning signal, a horn and an emergency stop, as well as a deadman's switch. The chair also has an optional electronic linking system to couple Mobby chairs.
For more information, please download the free brochure by filling in the form on this page.