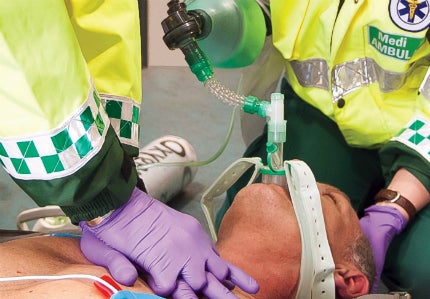 Intersurgical offers a complete range of products for use in resuscitation and emergency care. From basic mouth-to-mask ventilation through to advanced airway management, Intersurgical is able to provide a solution to your requirements. The extensive product range consists of:
BVMs (Bag-Valve-Mask)
Pocket resuscitation mask
Mapleson C bagging system and paediatric bagging system
One-piece Guedel airways
i-gel® supraglottic airway and i-gel® O2 Resus Pack
Solus™ and Supra™ laryngeal mask airways
InTube™ endotracheal tubes
InterGuide tracheal tube introducer bougie and InterForm intubation stylet
Laryngoscope blades
Nitrous Oxide and Oxygen delivery systems
Medium and high concentration oxygen masks
The full range can be viewed on our online catalogue www.intersurgical.com/catalogue/emergency and on our landing page: www.intersurgical.com/info/emergency
Intersurgical provides complete solutions to your resuscitation and emergency care requirements.