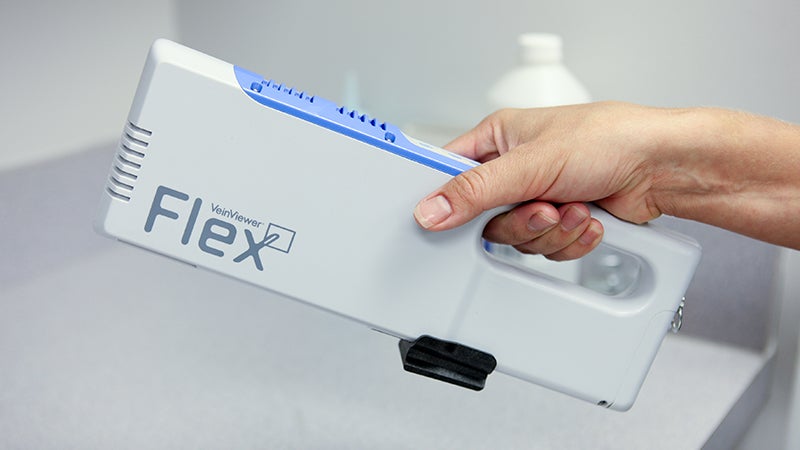 For successful blood collection, finding a suitable vein is the essential requirement.
The simple, optical visualisation of blood vessels using a handy-sized device is therefore a big help. This is the advantage offered by the new VeinViewer® Flex.
With the innovative VeinViewer® technology, veins are clearly set apart from the surrounding tissue. The vascular system below the skin is visualised in high-definition (HD) quality, making localisation of the vein for blood collection or placing an intravenous (IV) line easier. For the patients, the procedure is also made more comfortable.
The advantages are:
Universal area of application, primarily for patients with difficult vein conditions
Fine detail mode, which visualises even the finest veins amongst the paediatric patients
Inverse mode, which clearly represents either the vein or the surrounding tissue
Resising options, where three different sizes can be selected, especially advantageous on paediatric patients
Able to increase the picture's brightness by 40%, which is very important when light conditions are not ideal
Around 200 pictures of vein conditions can be taken and saved to be later transferred afterwards to a computer file if required