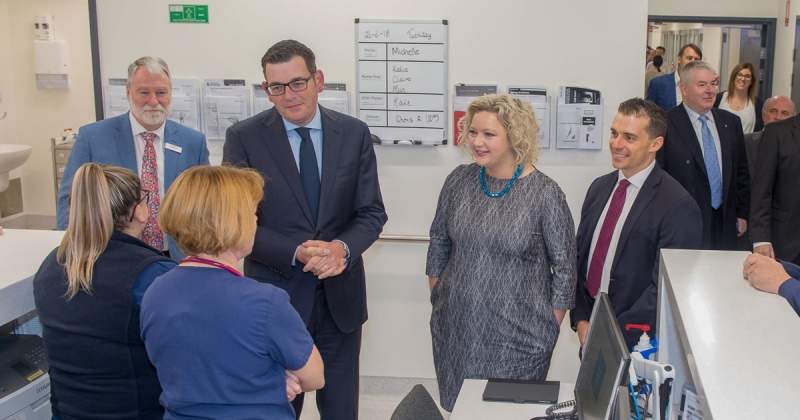 Alfred Hospital's Emergency and Trauma Centre in Victoria, Australia, has completed  a multi-million upgrade, which will enhance life-saving care given to critically injured and ill patients.
This is one of the two major trauma centres in Victoria built to provide quick treatment and care to critical patients.
It is being named as the Eva and Les Erdi Emergency and Trauma Centre, as a mark of tribute to the biggest donation the hospital has received.
Funded entirely by the Alfred Foundation, the new facility in the hospital will treat annually over 65,000 emergency patients, including up to 8,000 trauma patients.
The new centre in the hospital will feature an additional trauma bay in addition to two new resuscitation bays.
There will also be eight new Rapid Intervention and Treatment Zone cubicles for initial assessments of the patients, and a purpose-built assessment room where drug-affected patients or those with mental health conditions can be safely treated.
Additionally, this centre includes improved x-ray, CT scan, MRI, ultrasound and radiology services.
According to the hospital, it treats more trauma patients than at other trauma centre in the southern hemisphere.  Patients injured in any kind of accidents, falls and assaults are transported to the hospital from all parts of the state.
Victoria Premier Daniel Andrews said: "This cutting-edge facility will give critically sick and injured people from all over Victoria world-class care, faster."
"The generosity of the Alfred Foundation and other donors has made this Centre a reality. We're proud to stand with them to deliver high quality healthcare to Victorians."
Minister for Health Jill Hennessy said: "I can't imagine how difficult it was for staff to help see this amazing project through while delivering uninterrupted world-class care."
"I would like to thank the Alfred Foundation and countless other Victorians for their selfless support – but also Alfred staff for their dedication in supporting and caring for patients."