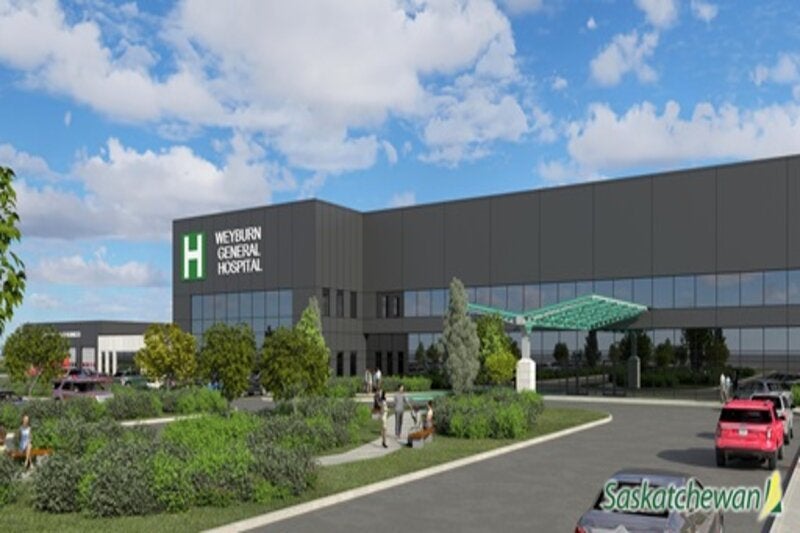 The Government of Saskatchewan has selected a site on 5th Avenue in north Saskatchewan, Canada for the construction of a new integrated health care facility.
The site has been selected following a detailed analysis of factors including land costs, zoning requirements and servicing.
Under the two-year C$7.5bn ($5.7bn) capital expenditure, the government has committed to invest C$2.5m ($1.9m) this year on the project.
Once operational, the 35-bed facility, with a ten-bed inpatient mental health unit, will replace Weyburn General Hospital.
Construction of the hospital is expected to commence by 2022 and is scheduled to conclude by 2023.
Saskatchewan Premier Scott Moe said: "The new hospital will be a tremendous benefit to residents in southeast Saskatchewan.
"People in the area have generously contributed to this project, and will soon have access to a modern new facility that brings a range of services together to provide coordinated, efficient care."
The new hospital will offer integrated care providing services including acute care, primary health services and inpatient mental health care along with modernised emergency medical services (EMS).
Planning is now proceeding on services, functionality and design, with community partners engaged as part of the process.
Weyburn Mayor Marcel Roy said: "This announcement is a great milestone and one that our community and businesses have long supported and have looked forward to for many years.
"I thank the residents of Weyburn and the surrounding Rural Municipalities for their support and financial commitment, as well as the Weyburn Hospital Foundation for their hard work and efforts."