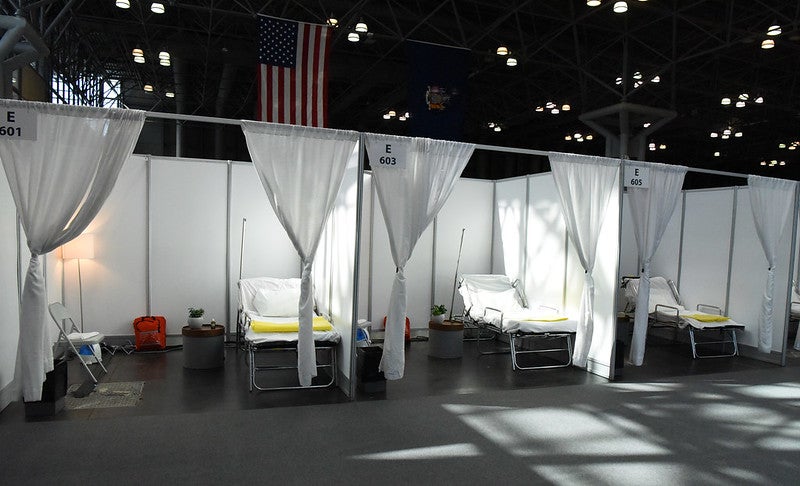 Georgia is set to reopen temporary makeshift hospital at the Georgia World Congress Centre (GWCC) in the US as coronavirus-related hospitalisations continue to increase across the state.
The announcement was made by Governor Brian Kemp last week.
A 120-bed hospital designed for Covid-19 patients would open at the GWCC on 3 August and will immediately house an initial surge of 60 beds. If required the hospital can double its capacity.
In April this year, a 200-bed temporary hospital was opened at GWCC due to the increasing Covid-19 cases.  It was closed after about one month.
As part of this reopening, Kemp also announced that Grady Memorial Hospital will be responsible to look after the facility.
The state is also injecting $1.2m as part of the partnership with Grady to use its resources to track hospital bed capacity statewide for Covid-19 patients.
bizjournals.com quoted Kemp as saying: "My administration is laser-focused on expanding hospital surge capacity while working to stop the spread of Covid-19 in Georgia."
Grady chief medical officer Dr Robert Jansen also expects every hospital in the state to stretch again similar to March and April.
The GWCC, which opened in 1976 as a 350,000-square-foot exhibit space, is located in the heart of downtown Atlanta, offers a variety of flexible spaces and hosts hundreds of events every year.
Since opening, it has gone through major expansions in 1985, 1992, and 2002.