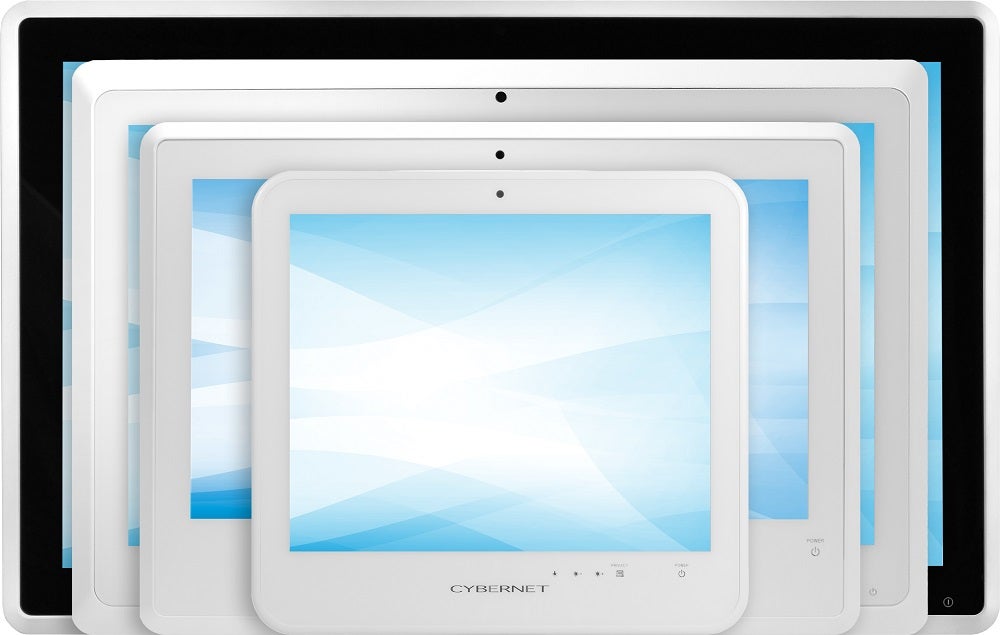 Cybernet's line of CyberMed PX medical monitors comes in screen sizes ranging from 19in to 24in and even includes the PX24k model with a 4k display. Built to meet and exceed the particular standards of care providers, each of Cybernet's monitors are IEC / UL 60601-1 certified for near-patient use, include an IP65 certified front bezel, fully antimicrobial housing and touch glass, and crystal clear HD resolution.
These units can also be customized to include either an antiglare filter ideal for operating rooms or a privacy filter capable of protecting sensitive patient information. Regardless of which filter you choose, you can rest assured knowing they're embedded underneath the monitor's touch glass, meaning they can't be damaged or removed.
Dual monitor functionality and VESA mounting are also supported, giving these monitors the ability to be mounted on a medical cart or in any room within a facility.