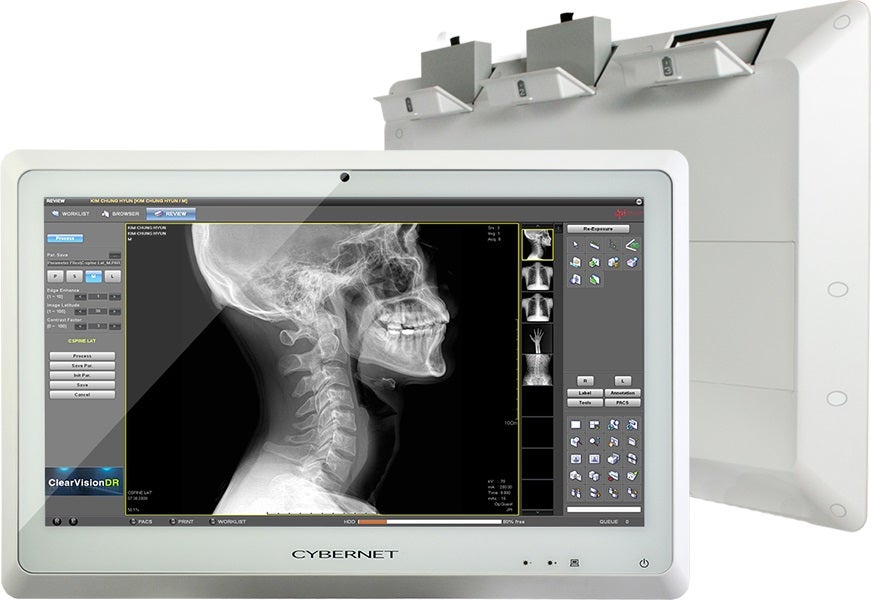 Cybernet also offers two 4k UHD medical panel PCs built for diagnostic imaging and surgical applications.
Both the CyberMed S24k and CyberMed NB24k offer a clear 4k display with a 24in screen to give clinicians a crystal clear image. The CyberMed S24k runs off of standard power from an outlet while the CyberMed NB24k uses hot-swap batteries that provide power on the go.
Both of our 4k diagnostic imaging PCs are also medical-grade and carry IEC / UL 60601-1 certification for near-patient use in operating rooms. They also carry a fanless design, are fully antimicrobial, and have an IP65 sealed front bezel for easier sanitizing with chemical disinfectants.