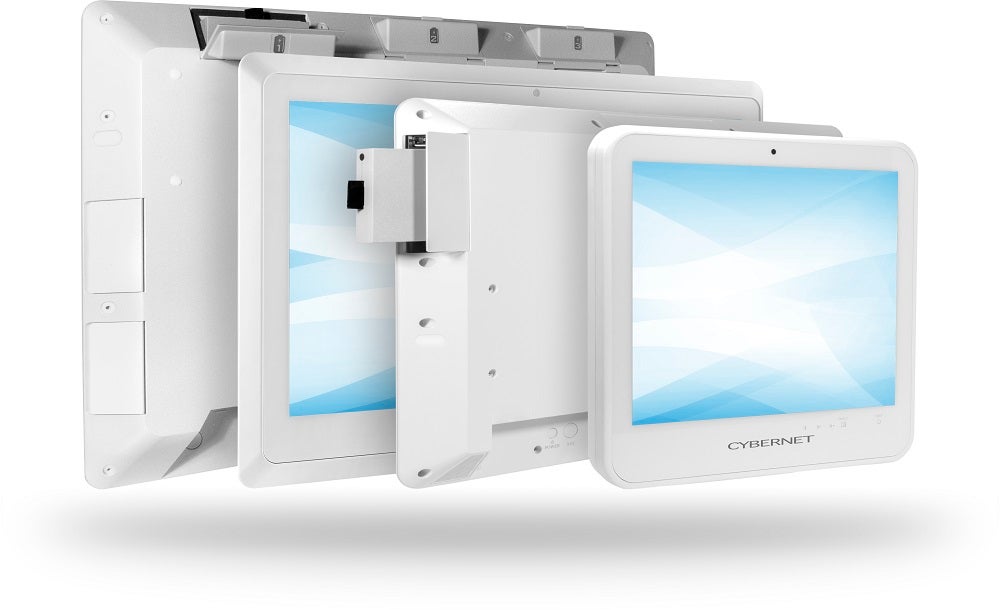 The CyberMed NB series of medical computers come in 19in-24in screen sizes and is powered by hot-swap batteries, meaning the units never need to be tethered to a wall outlet. Depending on the unit, each device comes with either 2 or 3 batteries that provide up to a total of 21 hours of uptime on a single charge. These batteries can even be swapped while the unit is on without interrupting power flow, meaning they can remain powered 24 / 7.
What makes these devices a true breakthrough for facilities is their affordability as part of a COW solution. Paired with a non-powered cart, providers can save thousands on bulkier battery carts while still providing point of care services such as telehealth, patient monitoring, and patient charting.
Built with the same medical-grade features as the CyberMed S line of computers, the NB series is IP65 and IEC / UL 60601-1 certified, Imprivata certified, and fully antimicrobial with a fanless design that mitigates harmful bacteria spread.