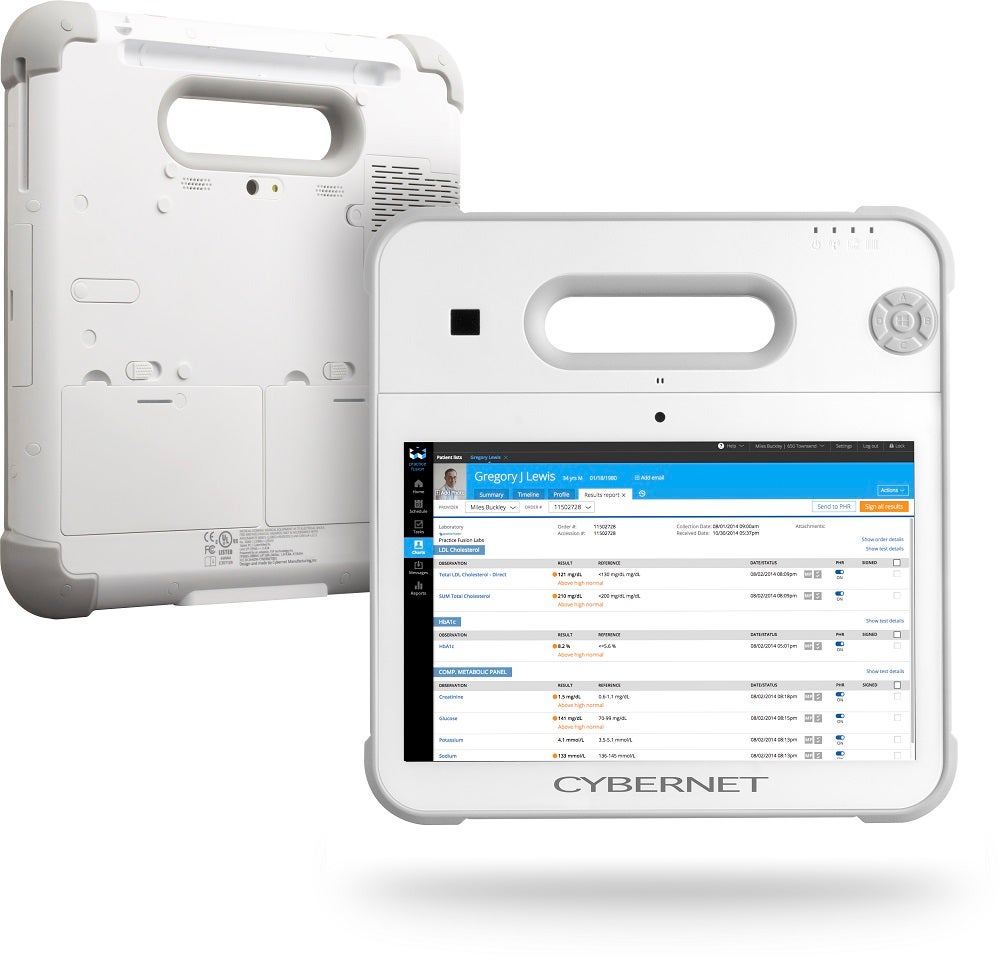 Cybernet's CyberMed Rx is a rugged medical-grade tablet built to be used by healthcare staff daily. Its rugged design has been drop tested and certified safe to use even after a 5ft drop on a hard surface. Not only that, the CyberMed Rx is the world's first and only full antimicrobial medical grade tablet, boasting a 10.1in antimicrobial touchscreen.
This medical-grade tablet also comes with an integrated 2D barcode scanner built into its ergonomic handle that can help physicians perform tasks such as scanning patient ID bracelets or medication. The device provides the option to integrate an Imprivata Ready RFID reader directly into the tablet, eliminating the need for easily broken and lost third-party dongles. Since the tablet is also powered by two hot-swap batteries, it can be used 24 / 7 without needing to be plugged in for recharging.
The CyberMed Rx tablet can also pair with our VESA docking station as well as with our desktop docking station, allowing the tablet to pair with a full-sized monitor, keyboard, and mouse-like those found in examination rooms.