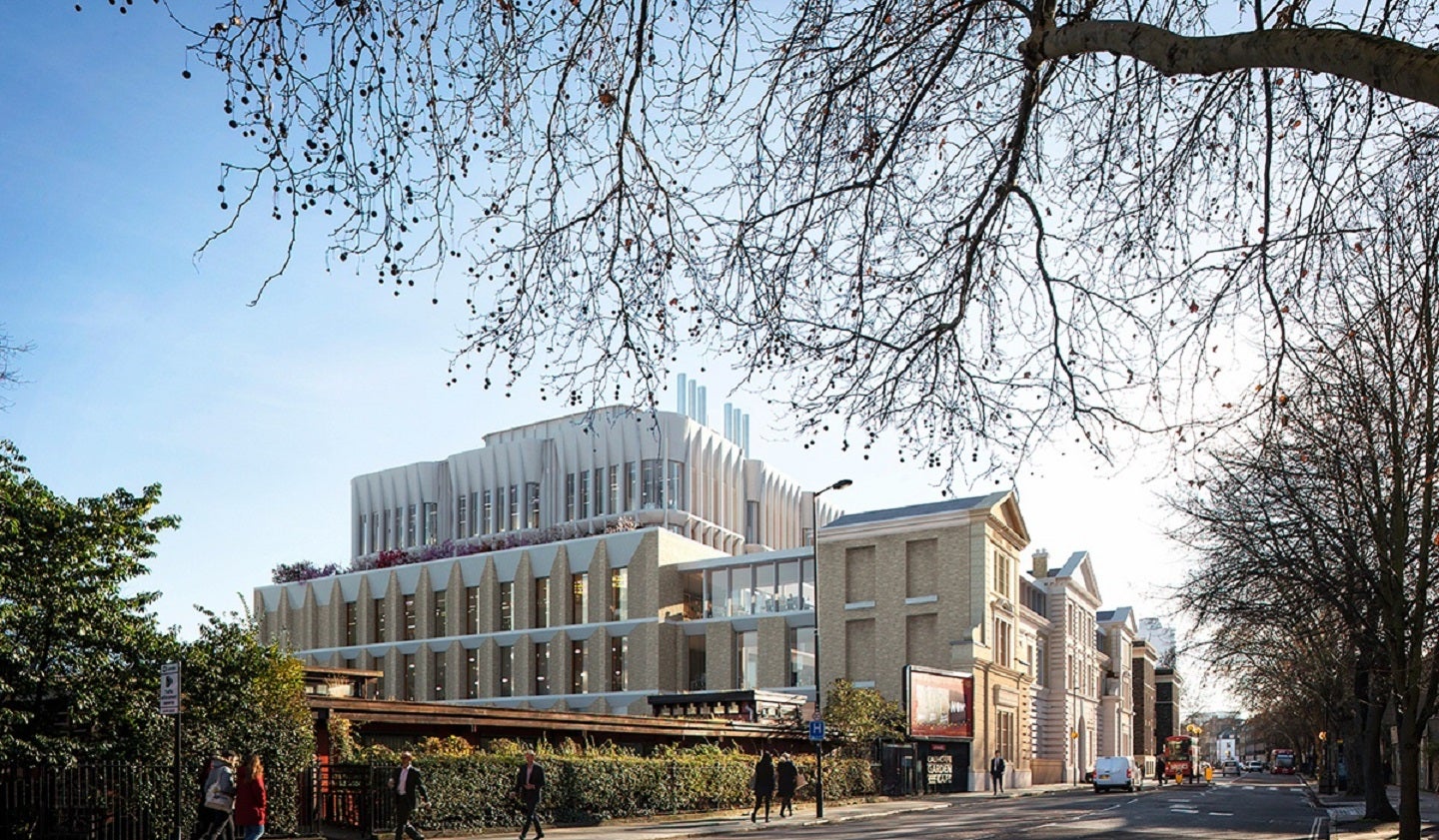 University College London Hospitals (UCL) has celebrated the topping out ceremony, marking a milestone in the construction of its neuroscience building, which will also include inpatient facilities.
Scheduled to open in late 2024, the National Hospital for Neurology and Neurosurgery (NHNN) aims to accelerate the discovery of treatments for neurological conditions, including dementia, for which no known cure currently exists.
The £281.6m ($307.2m) NHNN will have two units- one, a modern outpatient unit with facilities to allow patients to take part in research studies; another, an MRI unit, shared with UCL, to offer further capacity for clinical and research imaging.
Following construction, the centre is expected to accommodate up to 1,000 researchers, medical practitioners, and patients.
This facility will advance the research findings into practical applications for patient care.
Spanning seven floors, the building will feature communal laboratories, workspaces, consulting rooms, and collaborative areas for researchers and supporting teams.
In addition, the facility will feature an MRI suite of five scanners, a 220 seating capacity lecture hall, various key facilities, advanced equipment, and core technology platforms such as microscopy, transcriptomics, and more.
The facility will also house the UCL Queen Square Institute of Neurology and the UK Dementia Research Institute at UCL Centre and HQ (UK DRI).
University College London Hospitals, NHS Foundation Trust chief executive David Probert said: "We are thrilled to be working with UCL on this exciting new centre for neuroscience, which will provide exceptional research and NHS patient treatment facilities to support patients with neurological conditions.
"As we celebrate reaching the highest point of the new building, we also celebrate the collaboration between science and medicine.
"It is through this collaboration that we will see increased patient participation in clinical trials and the delivery of life-saving, and life-changing, treatments."